Warning: A non-numeric value encountered in /customers/d/a/6/globalsurfski.com/httpd.www/wp-content/themes/gonzo/single.php on line 52 Warning: A non-numeric value encountered in /customers/d/a/6/globalsurfski.com/httpd.www/wp-content/themes/gonzo/single.php on line 53 Warning: A non-numeric value encountered in /customers/d/a/6/globalsurfski.com/httpd.www/wp-content/themes/gonzo/single.php on line 54 Warning: A non-numeric value encountered in /customers/d/a/6/globalsurfski.com/httpd.www/wp-content/themes/gonzo/single.php on line 55 Warning: A non-numeric value encountered in /customers/d/a/6/globalsurfski.com/httpd.www/wp-content/themes/gonzo/single.php on line 56 Warning: A non-numeric value encountered in /customers/d/a/6/globalsurfski.com/httpd.www/wp-content/themes/gonzo/single.php on line 57 Warning: A non-numeric value encountered in /customers/d/a/6/globalsurfski.com/httpd.www/wp-content/themes/gonzo/single.php on line 58

Surfski Races Published on October 8th, 2012 | by Peter Svensson
2
Race Report and Results Surfski Holland around the Marken Race
Race Report from Surfski Holland Around the Marken Race
Paul Rosenqvist participated in Surfski Holland arond the Marken Race yesterday. Read about his crazy weekend and his race report:
I've got a great job, basically selling, or making others sell, the best outdoor equipment in the world, all over the world. Disadvantage:…. A lot of travel… Advantage: A lot of travel.
Its in my nature to make the best of any situation so it did not take long to do the same with this job as well . This has turned me into a master of combining different events. Events like meetings with huge key accounts, trade shows where I meet 15 distributors a day, paddling sessions on weird lakes like Bodensee, Endless meetings with daughter companies, surfski races on a Dutch lake, More trade shows, US surfski championships etc etc etc… it makes life so much fun! Would I like to tour the world and only have to paddle?…sure..but it would not have been as interesting as being so fortunate to be able to combine fun work meetings. Even though, at times it is a bit of a juggle to get the pieces fit together.

Paul Rosenquist (photo: Barend Van Herpe)
As I write this, I am sitting in a Hotel in Almere, near one of our Offices, half stuffing my face with a Tuna steak salad, sucking on a glass of redwine and enjoying the slight burn in my legs, arms, abs, and burning pain in my hands when I strike the keys of my trusty hated/loved laptop. I should be fine tuning our sales budget now…juggling… I was working on the budget, but then Peter texted me to write this. I should also call home to see how Erica's day was, call Mom and thank here for the pound of smoked eal that she bought yesterday straight from the lake we paddled on, visit my old boarding house mate Died who wanted me to visit him after a dozen years… juggling…
Those who know me better know I used to move backwards into my future by rowing. A sport that can not be equaled by any other sport in terms of….oohh well…anything I guess. It such a great sport that I decided that when I got to the point I could not/would not do it full time anymore I'd honour it to not do it at all. It deserves..full attention. Ski paddling became the next best thing..it is the very best next thing! But yearly my mates can still lure me into a race or two in the old club eight man boat. Typically a normal rowing race is 2km, and a long distance is 6km. In Sweden we got a race that is 20km, from Mölndal to Gothenburg. 20km…at race pace.. try it on a erg at your gym..rating 32strokes per minute pulling perhaps 1:44 min/500m or something. Please try it…and join me in accepting rowing as the baddest thing around.
We did not practice much as a crew unfortunately, but all being in reasonable shape and old rowing farts we felt we could row a descent race. Race day was approaching fast! Suddenly a very, very urgent meeting in Holland popped up. I had to go there, and fast. And as ketchupbottle that is being shaken by a anctious teen without the lid on, an other even more urgent meeting in Holland popped up. At the same time I took notice the Dutch Surfski guys were doing a race… Perfect… lots of great ingredients for an interesting life. Half a day of juggling later and I had it all figured out. Hitchhike a ride with some rowing mates Friday eavening down to Gothenburg. Race hard on Saturday, load the boat, carry myself to the airport, fly to Holland, hang out with my mom, work on Sunday morning, race in the afternoon, eat smoked eal in the eavening, eat moms nassi goreng in the eavening, eat moms crepes in the eavening, eat more peanuts, get the early train to Almere, work all day, write this text, work more, and tomorrow wrap it up with two more meetings and get the last flight back to Sweden.
That was the plan.
And so far, more or less all is according to plan. Some minor glitches… like, halfway through the rowing race we found ourselves in a trailing last position… but as crew we made up our mind to claw back, and managed to nearly catch up with the leading boat by the end… a hard deep dig resulting in having to carry some of our teammates out of the boat, and my hands nearly being shredded to pieces, an other glitch, Jocke drove over my phone, an import tool in my juggling act, other glitch I managed to paddle over the only huge bush of Sea Weed I saw on the entire 22 km ski race and had to jump out, swim to the rear of my ski and pull all that shit of the rudder as I could not get it of by reversing (lost 300m on Vincent that got 2nd and was well behind me by then).
The Ski race around Marken was going to be a bit of a nostalgic sight seeing for me. Its been a long time I was on the water in Holland, apart from the rowing race track. Volendam, the start, is one of the most typical Dutch scenarios you can imagine with fisherman, clogs, windmills, eal, Japanese tourists, flowers …the lot. I loved it. After having experience the mediterianian style of the Italians organizing a worlcup ski race on Sardenia only a week earlier, I had to say…this little race with 40 participants felt like the bloody Olympics in terms of structure, organization, and control. Digital screens with the race results, perfect time keeping, a good starting procedure, a good briefing, and a cosy price ceremony where in a really cool driftwood style beachclub.
My race went…ah… as wel as I could have hoped for I guess. I paddled around a towboat that I thought was mandatory, and it wasn't, losing a 100meter or so on a bunch, I had to swim to remove seaweed that costed me a spot in the end, I cramped up having paddled to hard to catch up again with 4km to go, but apart from all that it was a fun choppy, side windy 22km slog on the famous Dutch Ijselmeer. A piece of water that only until 2003 was decided upon to be left as water and not become Netherland.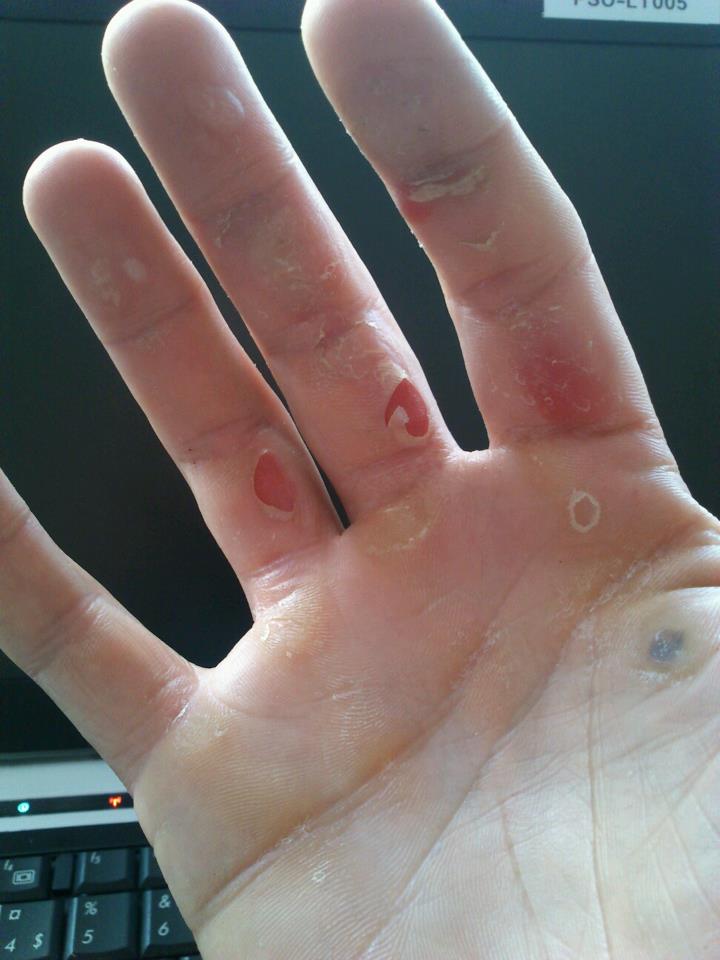 Paul must really enjoy rowing!
I really need to get back to my spreadsheets now. I just thought a quick run by the hotel gym tomorrow morning will allow me to order an other maincourse. Why not.
Paul
Great video from A Koenders. In Dutch 🙂
Results Surfski Holland around the Marken Race
Men Seniors
Vincent Naert 01:49:43,7
Paul Rosenquist 01:51:01,7
Julius Zwitselaar 01:55:32,4
Benny Paries 01:59:26,6
Thijs van der Veen 01:59:53,3
Gunther Wolfvelde 02:02:47,3
Janwillem den Hartog 02:20:10,1
Luuk van Dijk 02:23:22,0
Men Veterans
Michael Dobler 01:43:58,1
Erik Verduyckt 01:49:48,3
Emiel Beukenkamp 01:51:58,1
Rick Daman 01:52:25,0

Onno Bokhove 01:53:25,3
Ernst Steinrath 01:55:48,3
Rolph Overvliet 01:58:41,7
Boris Boomkens 02:00:09,2
Jack Butter 02:01:09,1
Hans Smits 02:02:15,2
Anne Meijer 02:08:22,5
Marc Hulzebos 02:16:29,0
Arend van Leeuwen 02:16:42,4
Hans Jacobs 02:22:41,6
Andy Healy 02:23:01,5
Nico Riemsdijk 02:26:14,9
Laurens Verbeek 02:36:11,9
Kay Kesting 02:49:49,5
Patrick Groot 02:50:56,0
Sander van Mourik 02:57:55,9
Paul Meijer 02:57:59,5
Boudewijn Bood 03:15:20,5
DNF Ed van Wijngaarden
Men under 21
Niels Verduyckt 02:15:57,5

 Michael Dobler won the race (photo: Barend Van Herpe)