The french surfski paddler Roland Lebeau is in Greece for the surfski race Aegan Paddling Ocean Race which is a part of the OceanPaddler World Series. The race is taking place now on saturday. Roland did a great surfski race in Sardinia and finished in a split twelfth place. Roland spoke with the organizer of the race today and sent me a report with the latest information.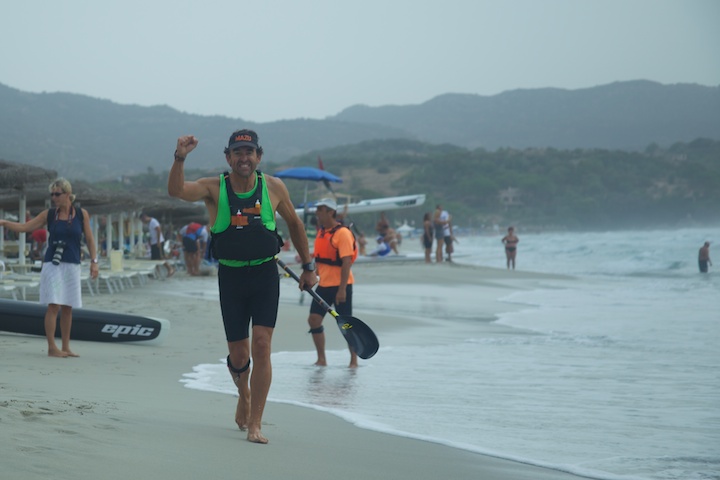 Roland LeBeau in Sardina (photo: Paul Eyquem)
The Organizing club Vari-Varkiza is completely ready with the preperation for the race on Saturday. The distance is going to be 21 km and the weather forecast is good at the moment. The wind will be approx 5 m/s from southeast, it is perfect direction according to the race course so it is going to be a true downwind race.
The first competitors has are already arrived. Jasper Mocke was the first to arrive followed by Roland Lebeau and now all the others are arriving one by one. The Greeks has some Olympic paddlers that have registred for the race,  so we are sure to have a very good race, with athletes that are very, very competent.
All skis from ZedTech and Fenn has arrived in time, there are still some surfskis available for any paddlers who will register late for the race. The organizer are confident that the competition will run completely without problems.