Warning: A non-numeric value encountered in /customers/d/a/6/globalsurfski.com/httpd.www/wp-content/themes/gonzo/single.php on line 52 Warning: A non-numeric value encountered in /customers/d/a/6/globalsurfski.com/httpd.www/wp-content/themes/gonzo/single.php on line 53 Warning: A non-numeric value encountered in /customers/d/a/6/globalsurfski.com/httpd.www/wp-content/themes/gonzo/single.php on line 54 Warning: A non-numeric value encountered in /customers/d/a/6/globalsurfski.com/httpd.www/wp-content/themes/gonzo/single.php on line 55 Warning: A non-numeric value encountered in /customers/d/a/6/globalsurfski.com/httpd.www/wp-content/themes/gonzo/single.php on line 56 Warning: A non-numeric value encountered in /customers/d/a/6/globalsurfski.com/httpd.www/wp-content/themes/gonzo/single.php on line 57 Warning: A non-numeric value encountered in /customers/d/a/6/globalsurfski.com/httpd.www/wp-content/themes/gonzo/single.php on line 58

Reviews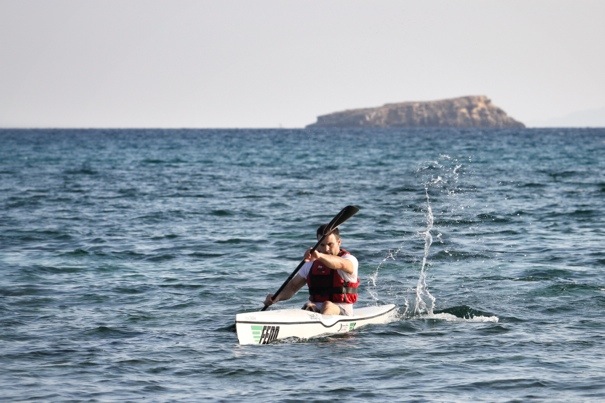 Published on February 2nd, 2013 | by Peter Svensson
1
Fenn Elite Spark – first test
Robin Tindal from Durban, South Africa, has tested the Fenn Elite Spark and made a short and interesting review from his first test. He published it on Durban Surfski's facebook Page. I contacted him and asked for permission to publish it on Globalsurfski.com. I find it interesting because I'm about to make the transition from intermediate to an advanced surfski. We are also similar in weight and length. Robin is 6ft tall and his weight ranges from 75 to 80 kg depending on his beer of choice! 🙂
The Elite Spark is aimed for the smaller paddlers up to 75 kg accordning to Fenn. Read Robins review:
The search for the perfect ski continues… Last night I got a chance to paddle the Fenn Spark (thanks Jenna Ward), the top of the range carbon layup. First impression, how light it was. I have paddles that weigh more.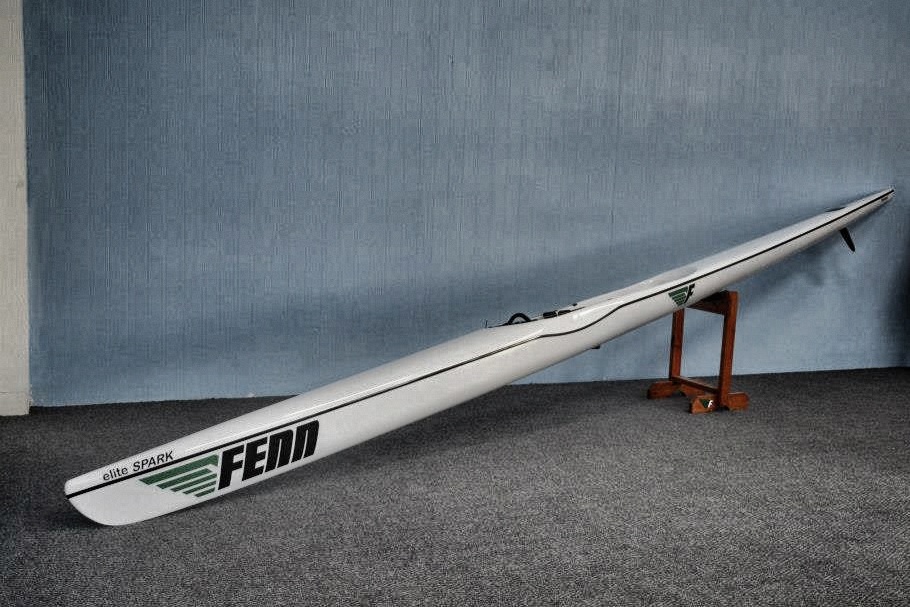 Fenn Elite Spark (Pictures from Fenn's Facebook Page)
Second impression, this is a small ski. It's the same length as an elite ski but the cockpit is tight. My 32 inch hips just fitted. 34 inch and u may be ok. At 6ft tall I used most of the pedal adjustment but there were still about 4 holes left. So height not a limiting factor. 6'3/2 would be the max I guess.
On the water this is a Fenn in feel. Rock solid through the white water. I thought it a tad twitchier than my elite but I think that was more due to its MASSIVE weight diff compared to my boat.
Straight away it was apparent what a difference the lower volume makes. The effect of every ripple and bump was easy to feel. This boats really puts you in touch with the water. To borrow a comparison from an earlier review, this is a sports car that transfers every bump in the road to the driver. That's a very unique feel that you will either love or hate and in stark contrast to the swordfish. I found every body movement of mine affected the boat, not always a good thing as my technique is a long way from ideal. But I get the feeling the feedback from this boat will enable me to lift my game.
The smaller hump and tighter cockpit lets you use a powerful leg drive, something I battle with in my elite. This translated to good upwind speed. But if I was not careful I would have a small wobble as the boats really responds to poor body movement. I would say it has more prmy stability than a Carbononlogy Flash but less secondary stability, but only marginally so.
I am told this boat has the same nose design as the swordfish in terms of volume and shape. Regardless, there is a lot nose than my elite. I was concerned that being at the upper height and weight range of this boat, there would not be enough volume in the nose when going downwind. The runs were small so I could not really test this. But it hopped onto runs effortlessly and slid along like an elite ski should. It was as agile as they come and I could put the boat anywhere I wanted. I chased up and over runs easily, but that could due to its RIDICULOUSLY low weight (did I mention that already?). No sign of nose diving. Maybe on a big downwind you could swamp a bit as the sides of the ski are low. Having said that the small cockpit means you would not carry much water if you did swamp.
I hit the beach having decided that this is the boat for me. After sleeping on it for a night, I think I need to do a side by side comparison with my old faithful elite before deciding. Looking at it's finish you could see the carbon cloth texture poking through the gel coat (or is it paint?)in a few spots. So good enough but epics, stellar and carbonology brands all have better finishes. The cut aways at the catch are in the perfect spot. I think they disrupt the boats lines aesthetically looking from outside, but they really work when paddling the boat.
In summary this is an elite boat that demands good balance. It will suit smaller paddlers, or the taller skinny guy (me). Its a live wire that demands and rewards good technique. I really like it.
// Robin
Specifications
Length 6.44 m
Width 42.5 cm
Weight Vaccum Fiberglass 14 kg, Carbon 11.5 kg
Colours White