Warning: A non-numeric value encountered in /customers/d/a/6/globalsurfski.com/httpd.www/wp-content/themes/gonzo/single.php on line 52 Warning: A non-numeric value encountered in /customers/d/a/6/globalsurfski.com/httpd.www/wp-content/themes/gonzo/single.php on line 53 Warning: A non-numeric value encountered in /customers/d/a/6/globalsurfski.com/httpd.www/wp-content/themes/gonzo/single.php on line 54 Warning: A non-numeric value encountered in /customers/d/a/6/globalsurfski.com/httpd.www/wp-content/themes/gonzo/single.php on line 55 Warning: A non-numeric value encountered in /customers/d/a/6/globalsurfski.com/httpd.www/wp-content/themes/gonzo/single.php on line 56 Warning: A non-numeric value encountered in /customers/d/a/6/globalsurfski.com/httpd.www/wp-content/themes/gonzo/single.php on line 57 Warning: A non-numeric value encountered in /customers/d/a/6/globalsurfski.com/httpd.www/wp-content/themes/gonzo/single.php on line 58

Surfskis & Gear Published on April 25th, 2013 | by Peter Svensson
0
First test of the new Epic V10
I work occasionally in Stockholm, Sweden. When I'm in Stockholm I'm trying to combine my work with paddling in the evenings. This time I got the opportunity to try the new Epic V10 (club layout) together with Jens Bond at the Stockholm Kayak Club. I was expecting a fairly stable but still pretty fast surfski. The conditions in central Stockholm was flat with just small wind waves. We did a course that was approx 7 km.
First impressions:
Stable, more stable than I expected (Similar to the Fenn Swordfish).
Good sit comfort.
Good paddling ergonomics.
Excellent bailer, easy to adjust with your feet and super efficient.
Heavy and hard to handle on land (club layout = 18 kg).
I want to try the new Epic V10 in the waves. The club layup is stable but it's not interesting to me due to the weight.
I'm hopefully going to try the Ultra layup next week in bigger waves.
By the way. I also tried the Epic v14. To be honest. I just tried the seat and I had to brace as soon as I let my hand of the bridge. I felt like Bambi on ice. It's way to tippy to me and I realized that I would have to swim trying to paddle the V14 even in calm conditions. Nice piece of work but not my cup of tea. I'm a paddler not a swimmer. I cant understand how the elite paddlers can handle the Epic v14 in waves, that is impressive.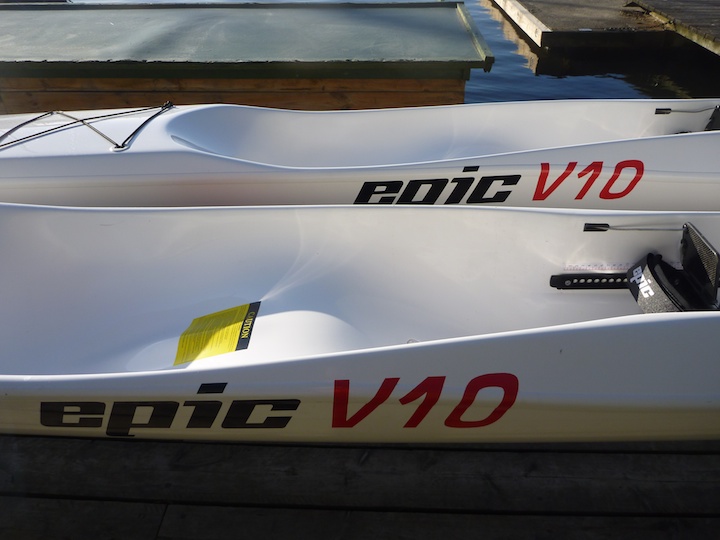 The Stockholm Kayak Club has two new V10 from Epic Kayaks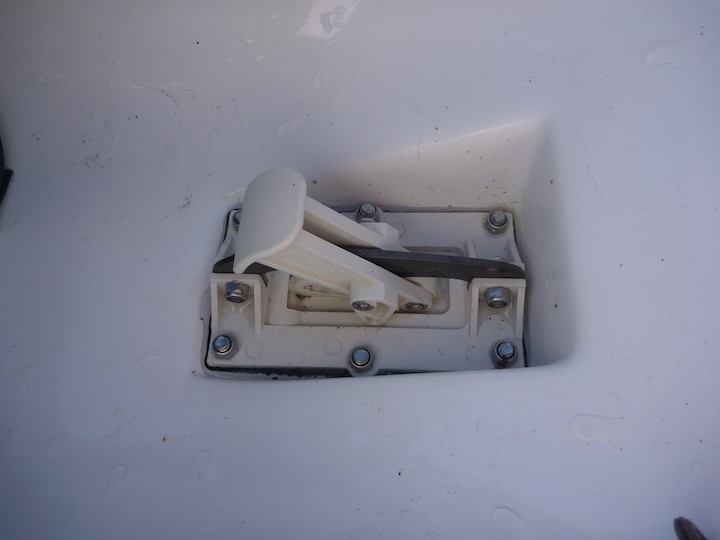 The new bailer is super efficient. Here it is closed.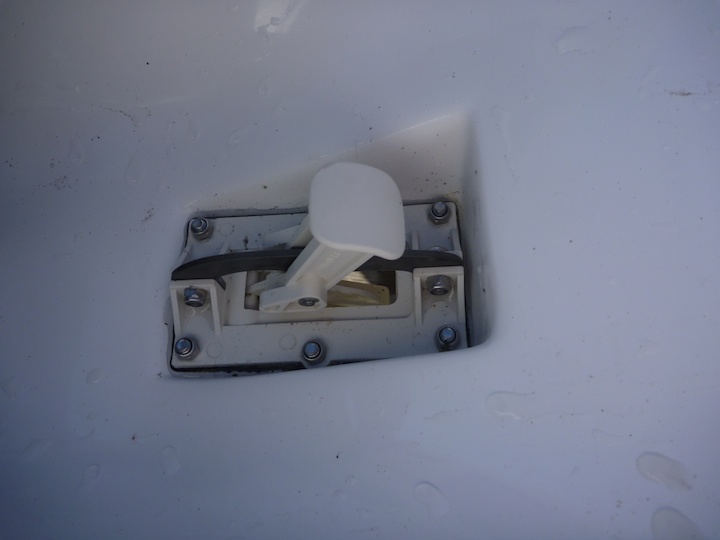 The bailer is also easy to open and close with your feet. Here it's open.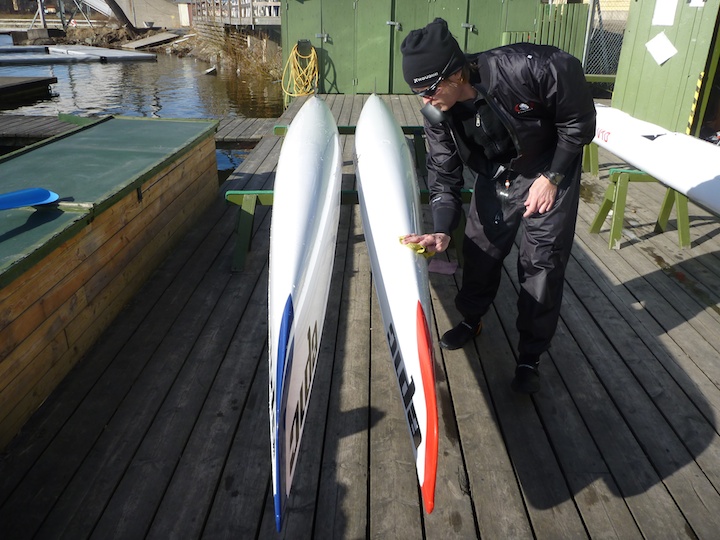 The new Epic V10 and Epic V14 next to each other.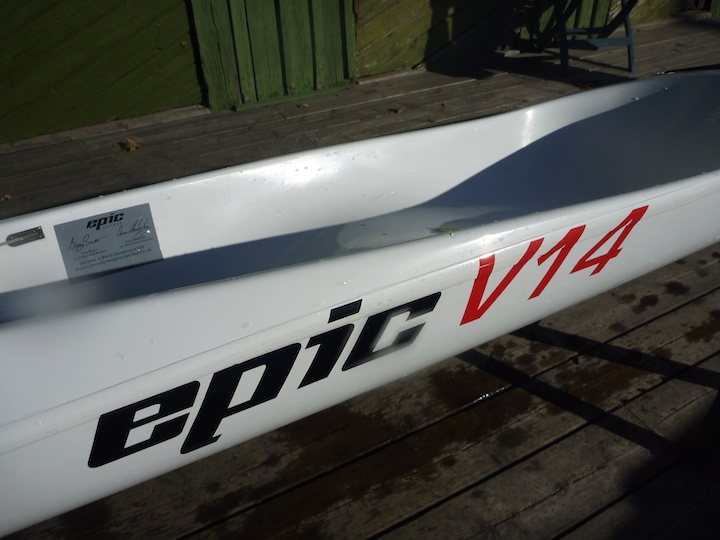 Epic V14 is to tippy to me.