Warning: A non-numeric value encountered in /customers/d/a/6/globalsurfski.com/httpd.www/wp-content/themes/gonzo/single.php on line 52 Warning: A non-numeric value encountered in /customers/d/a/6/globalsurfski.com/httpd.www/wp-content/themes/gonzo/single.php on line 53 Warning: A non-numeric value encountered in /customers/d/a/6/globalsurfski.com/httpd.www/wp-content/themes/gonzo/single.php on line 54 Warning: A non-numeric value encountered in /customers/d/a/6/globalsurfski.com/httpd.www/wp-content/themes/gonzo/single.php on line 55 Warning: A non-numeric value encountered in /customers/d/a/6/globalsurfski.com/httpd.www/wp-content/themes/gonzo/single.php on line 56 Warning: A non-numeric value encountered in /customers/d/a/6/globalsurfski.com/httpd.www/wp-content/themes/gonzo/single.php on line 57 Warning: A non-numeric value encountered in /customers/d/a/6/globalsurfski.com/httpd.www/wp-content/themes/gonzo/single.php on line 58

Reviews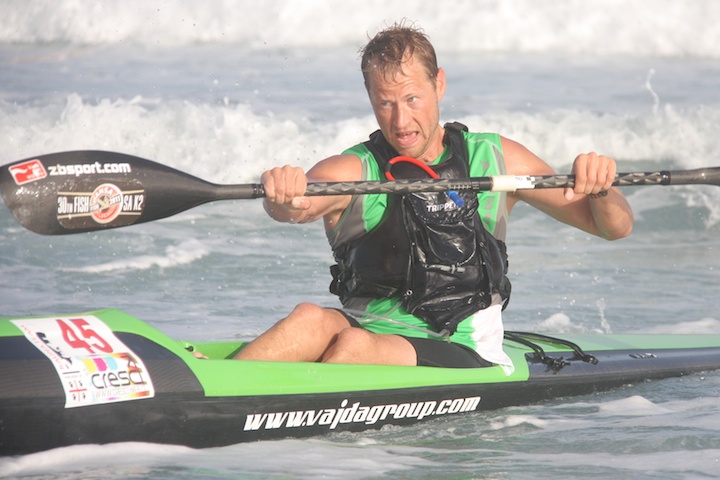 Published on May 15th, 2013 | by Peter Svensson
3
First test of the Vajda Hawx Elite
During the Surfski Spring Camp a couple of weeks ago I tested the Hawx Elite from Vajda for the first time. I tried it on two sessions and I must say that I really liked it from the start. The Hawx felt much more stable than I expected. I could almost put 100% of my power into my forward stroke straight away without feeling to unstable in the Hawx. When I have tried other elite level surfskis before I have felt a lot more insecure and less confident due to the lower initial stability. During the test paddling it was completely flat conditions but I'm perfectly confident that I will feel secure in most conditions in a relativly short period of time.

First impressions of the Vajda Hawx
Stable to be an elite level surfski
Fast
Good sit comfort, very good actually
Good paddling ergonomics with a narrow catch
Reliable Andersen bailer (as an option)
Easy to manouver and adjust pedals

As a flat water surfski this would be a perfect choice to me at the moment. It's in these conditions I have tried it so far. Maybe it is perfect for the smaller conditions we have most of the time in Sweden? I almost pulled the trigger but I'm curious how it acts during downwind paddling in bigger conditions . Will the somewhat flat bottom make it more sensitive and twist in bigger waves? It's definitely good value for the money and if I found out that it acts good in waves it will be really interesting to me when I'm stepping up to the elite level surfskis.
Specs for the Vajda Hawx Elite
Length: 643,5 cm
Width: 43,5 cm
Weight: 11.5 kg (25 lbs) (Hawx Racing 15 kg and Hawx Elite Pro 9,5 kg)
Links: