About Global Surfski
Global Surfski – focusing on the latest surfski news & information, with surfski reviews, training tips, links to interesting sites and races.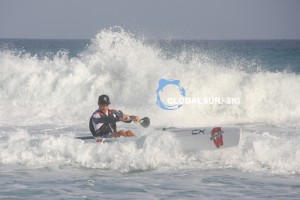 Surfski Ocean Racing is the latest discipline to fall under the ICF. This exhilarating sport encompasses long distance Surfski, Sea Kayak, Ocean Canoe and Sea Touring races and its athletes, among the fittest of the Canoe World, require both endurance and navigational skills as well as other ocean-going expertise. A marriage of kayak technique and speed. Ocean Racing is an ideal meeting place for athletes of all Canoe disciplines. Indeed, some of the most successful Ocean Racers are well-established Canoe Marathon or Canoe Sprint athletes. That's not to say there are no specialised Ocean Racing athletes out there too.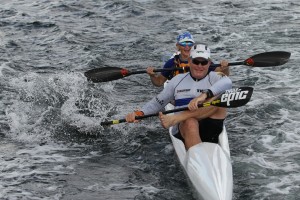 Surfski is an extremely popular sport in warm coastal regions, Ocean Racing is huge in places such as Australia, California, Hawaii, and South Africa. Its appeal is clear; a Surfski is the fastest boat over long distance on ocean swells. (In flatwater, only an Olympic standard Canoe Sprint boat is faster.) Athletes can expect to ride big wind-driven waves or hurricane generated ground swells, as well as the challenge of paddling in 20+ knot wind conditions.
/Peter Svensson