Warning: A non-numeric value encountered in /customers/d/a/6/globalsurfski.com/httpd.www/wp-content/themes/gonzo/single.php on line 52 Warning: A non-numeric value encountered in /customers/d/a/6/globalsurfski.com/httpd.www/wp-content/themes/gonzo/single.php on line 53 Warning: A non-numeric value encountered in /customers/d/a/6/globalsurfski.com/httpd.www/wp-content/themes/gonzo/single.php on line 54 Warning: A non-numeric value encountered in /customers/d/a/6/globalsurfski.com/httpd.www/wp-content/themes/gonzo/single.php on line 55 Warning: A non-numeric value encountered in /customers/d/a/6/globalsurfski.com/httpd.www/wp-content/themes/gonzo/single.php on line 56 Warning: A non-numeric value encountered in /customers/d/a/6/globalsurfski.com/httpd.www/wp-content/themes/gonzo/single.php on line 57 Warning: A non-numeric value encountered in /customers/d/a/6/globalsurfski.com/httpd.www/wp-content/themes/gonzo/single.php on line 58

News Published on December 3rd, 2011 | by Peter Ekström
0
Epic V10 Double
From Epic Kayaks webpage:
"Our goal for this boat is very similar to our goals when we introduced the V10. We wanted to make a boat faster than anything existing in the class, while still making it user friendly enough that a large number of people can enjoy it.
The seat is very comfortable and ergonomics are superior with the cut outs to allow a closer paddle stroke. Bailers are standard in both cockpits, allowing quick drainage when needed, with the option to close them and give a dry cockpit with decreased drag in flat conditions."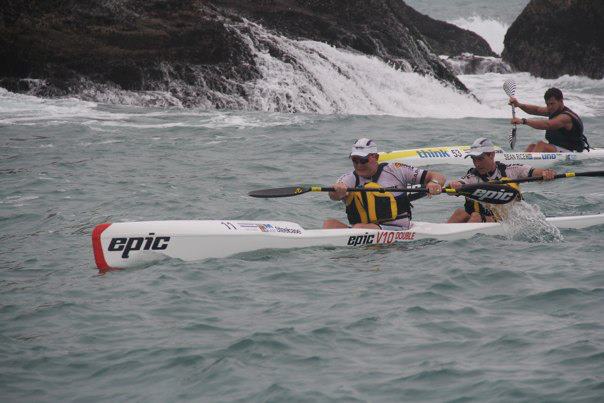 Oscar and Greg in action!