Warning: A non-numeric value encountered in /customers/d/a/6/globalsurfski.com/httpd.www/wp-content/themes/gonzo/single.php on line 52 Warning: A non-numeric value encountered in /customers/d/a/6/globalsurfski.com/httpd.www/wp-content/themes/gonzo/single.php on line 53 Warning: A non-numeric value encountered in /customers/d/a/6/globalsurfski.com/httpd.www/wp-content/themes/gonzo/single.php on line 54 Warning: A non-numeric value encountered in /customers/d/a/6/globalsurfski.com/httpd.www/wp-content/themes/gonzo/single.php on line 55 Warning: A non-numeric value encountered in /customers/d/a/6/globalsurfski.com/httpd.www/wp-content/themes/gonzo/single.php on line 56 Warning: A non-numeric value encountered in /customers/d/a/6/globalsurfski.com/httpd.www/wp-content/themes/gonzo/single.php on line 57 Warning: A non-numeric value encountered in /customers/d/a/6/globalsurfski.com/httpd.www/wp-content/themes/gonzo/single.php on line 58

Uncategorized Published on June 4th, 2012 | by Peter Svensson
0
New editor at Globalsurfski.com
As some of you may have noticed I have started as an editor at Globalsurfski.com. Peter Ekstrom asked me a while ago if I wanted to be a part in the Globalsurfski.com. I thought about it for five minutes before I said yes. Peter Svensson is my name and I'm a beginner when it comes to surfski paddling. I have been paddling surfski for about one year and I really think it's a blast. As a background as a sea kayak paddler I still struggle some with my paddling technique but it's getting better and better.  I have been paddling much more this year compared to previous year. It's a new way of paddling to me. I really like the combination of adventure, fitness and competition.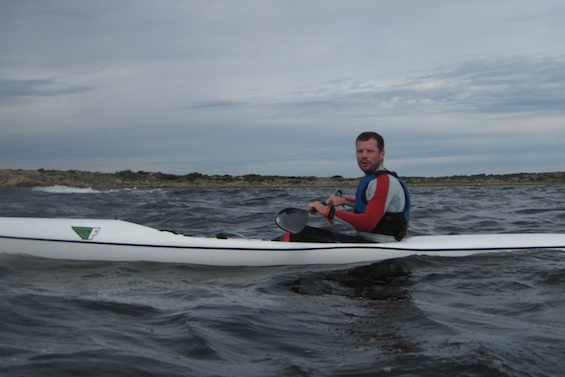 As a blogger at Globalsurfski.com I will contribute with information and news from the world of surfski paddling. I'm curious and I'm eager to become a better paddler. How do other surfski paddlers plan their training? What can I learn from others? I will share my experiences and thoughts on my way to become a better paddler. This is such a great sport and recreation and I hope more people will start paddling surfski. You can also follow my Swedish blog, www.surfski.nu.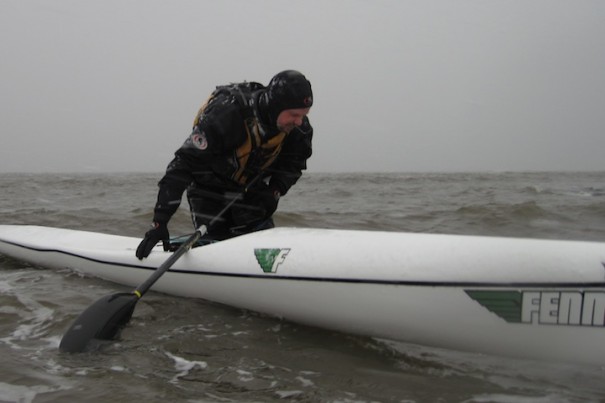 Surfski paddling in Sweden during winter.