Warning: A non-numeric value encountered in /customers/d/a/6/globalsurfski.com/httpd.www/wp-content/themes/gonzo/single.php on line 52 Warning: A non-numeric value encountered in /customers/d/a/6/globalsurfski.com/httpd.www/wp-content/themes/gonzo/single.php on line 53 Warning: A non-numeric value encountered in /customers/d/a/6/globalsurfski.com/httpd.www/wp-content/themes/gonzo/single.php on line 54 Warning: A non-numeric value encountered in /customers/d/a/6/globalsurfski.com/httpd.www/wp-content/themes/gonzo/single.php on line 55 Warning: A non-numeric value encountered in /customers/d/a/6/globalsurfski.com/httpd.www/wp-content/themes/gonzo/single.php on line 56 Warning: A non-numeric value encountered in /customers/d/a/6/globalsurfski.com/httpd.www/wp-content/themes/gonzo/single.php on line 57 Warning: A non-numeric value encountered in /customers/d/a/6/globalsurfski.com/httpd.www/wp-content/themes/gonzo/single.php on line 58

Surfski Races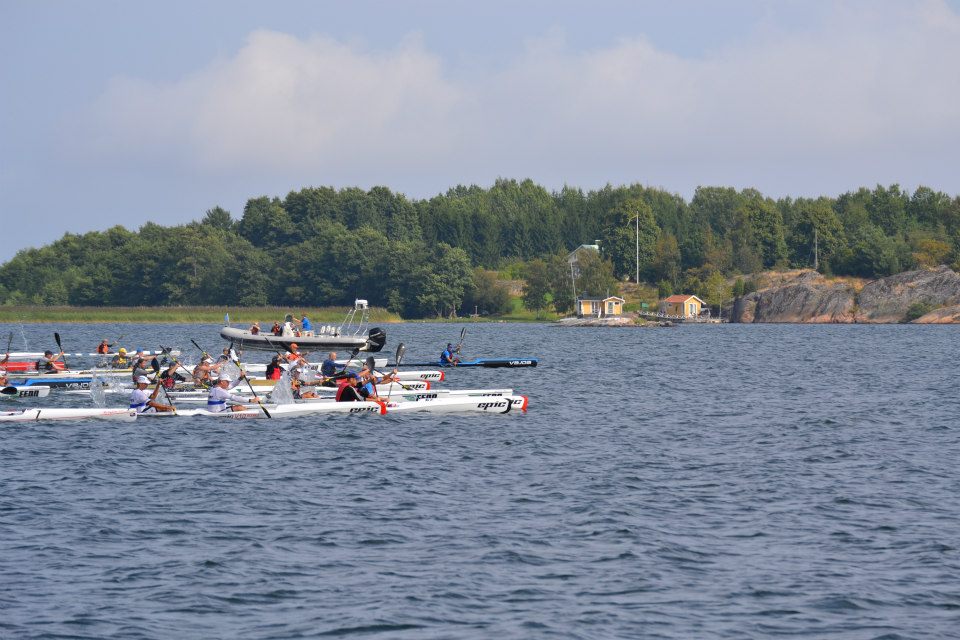 Published on August 28th, 2012 | by Peter Svensson
0
Seamasters – The Swedish Championships result
Last sunday was the Seamasters held in Sweden. It was great conditions with a nice breeze  from the south. 40 participants from six different countries showed up at the start. The race course is 25 km and starts in the picturesque village of Arkösund. From the start, it is 6 km protected paddling to the east before heading north to Oxelösund.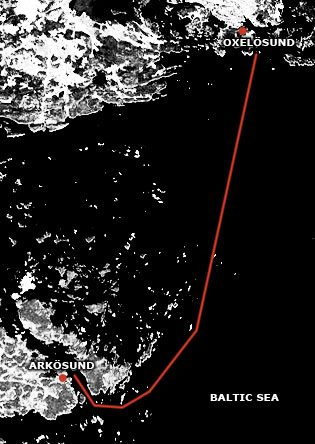 The Race Course. With winds about 15-16 knots from south the most part became downwind. Some had problems with navigation due to poor visibilty at sea.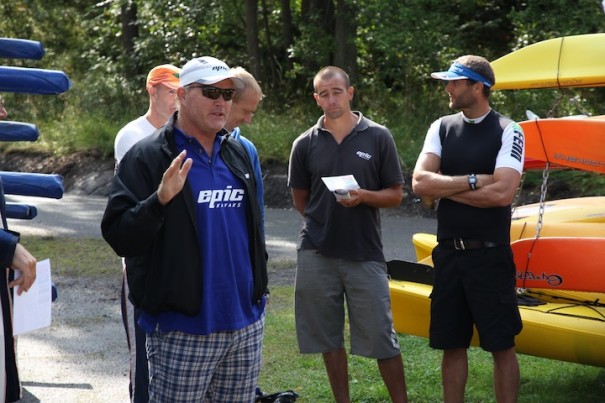 Oscar Chalupsky gives advice to the participants prior the race.
The race started at 12 pm. Erik from Nomad used his shotgun to send the paddlers away. Very effective! Tommy took the lead followed by Chalupsky / Zlatarev and the German trio Steffen Burkhardt, Michael, Thomas Zacher together with Ola Ström.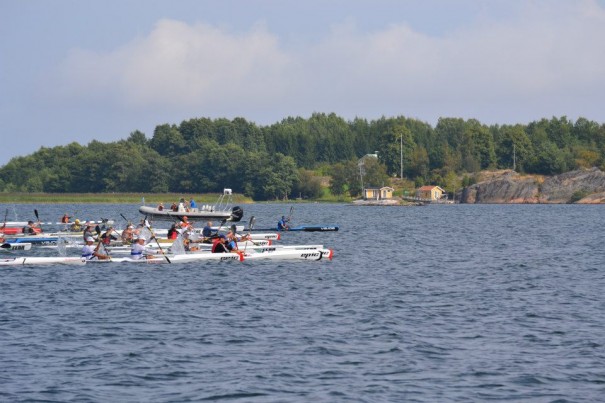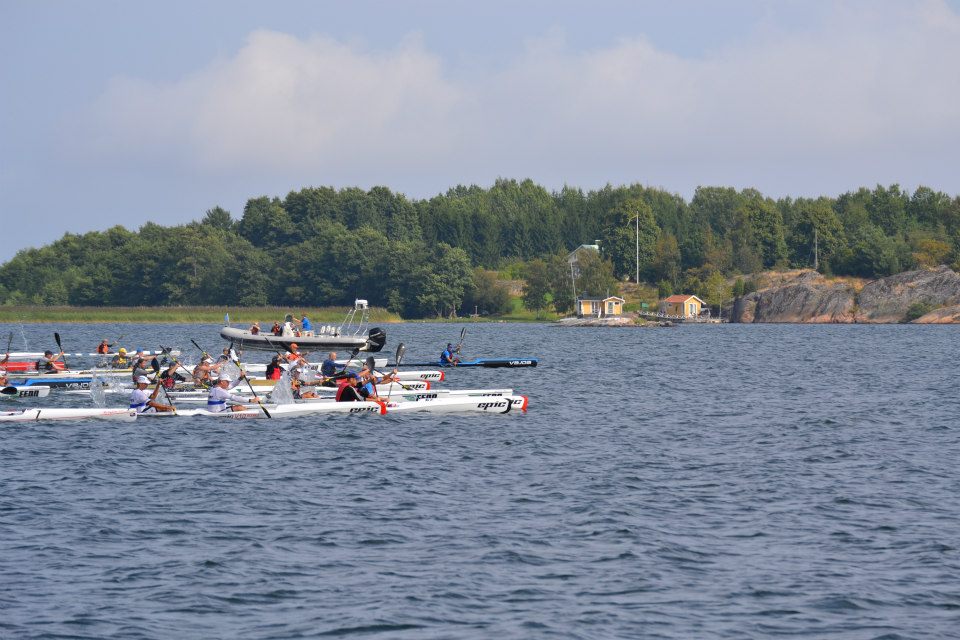 The Start! (Photo: Roland Ahinko)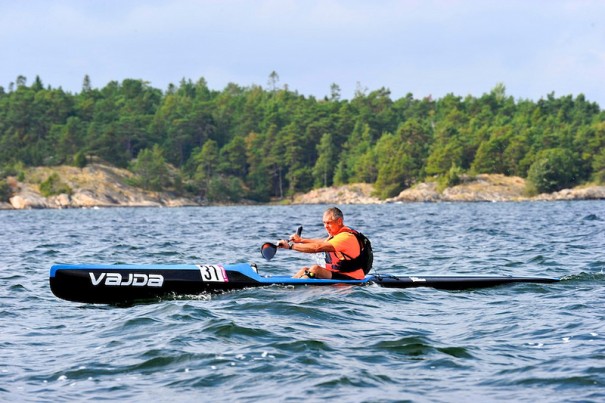 Martin Svensson at the start. (photo: Erik Wildenstam)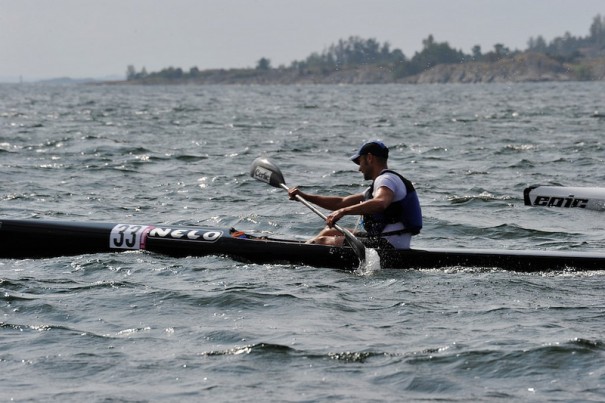 Fredrik Wangler at the start. (Photo Erik Wildenstam)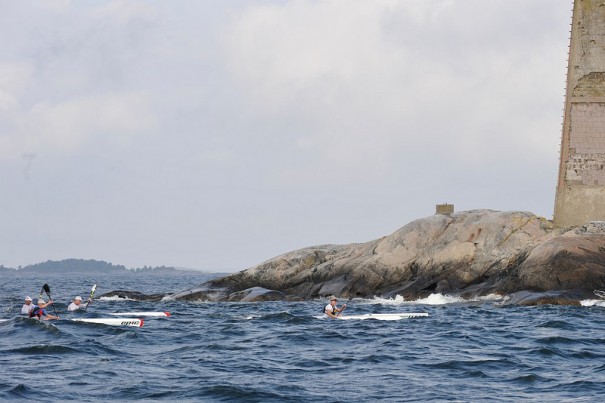 Tommy is in the leading position before heading north. (photo: Erik Wildenstam)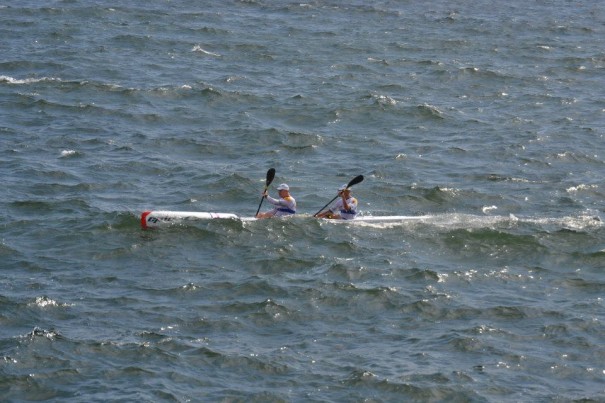 Oscar and Boyan at the Finish. (Photo: Roland Ahinko)
Tommy Karls (SWE) finished first in the single's class in front of Steffen Buckhart (GER) and Michael Dobler (GER). Emma Nilsson (SWE) won the women's class in front of Evy Lantz (SWE) and Sofia Bågenhammar (SWE). Tommy found the conditions pretty much similar to last years race. Some other paddlers thought the condition was better this year. The final part of the race became choppy and technical. When you have paddled 25 km in rough sea and the energy is becoming low, the choppy sea was pretty tough for some paddlers.
Two Stand up paddlers completed the race. I do not envy them. It must have been really hard work.
The Seamaster race has a great organisation. Nomado organised transport of both skis and paddlers from Oxelösund, were most people stayed the day before the race, to the start. They had three safety boats patrolling the race course.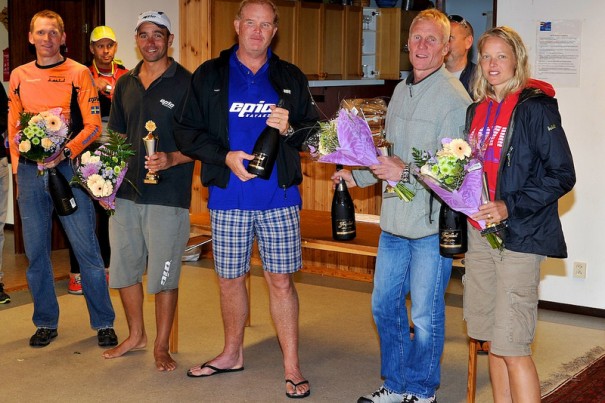 The winners!
Results Surfski Men
1.Tommy Karls 1.48.54 Sweden
2.Steffen Burkhardt 1.50.30 Germany
3.Michael Dobler 1.51.30 Germany
4.Thomas Zachert 1.54.10 Germany
5.Ola Ström 1.54.21 Sweden
6.Johan Skärskog 2.01.42 Sweden
7.Fredrik Wangler 2.03.10 Sweden
8.Jens Thorild 2.05.45 Sweden
9.Riku Ruokonen 2.06.06 Finland
10.Christian Dientz 2.06.16 Sweden
11.Lars Ericsson 2.07.25 Sweden
12.Pär Linden 2.07.35 Sweden
13.Gustaf Hedin 2.08.00 Sweden
14.Martin Svensson 2.09.05 Sweden
15.Stefan Magnusson 2.12.03 Sweden
16.Mats Berglund 2.13.49 Sweden
17.Rauli Rautavuori 2.14.59 Finland
18.Daniel Cervin 2.20.08 Sweden
19.Jens Webster 2.22.08 Sweden
20.Sven Jansson 2.22.34 Sweden
21.Christer Sjölund 2.22.48 Finland
22.Per Ahlström 2.23.17 Sweden
23.Peter Svensson 2.23.31 Sweden
24.Trent Victor 2.25.44 Sweden
25.Karl Sjöstrand 2.27.28 Sweden
26.Lennart Ohlsson 2.27.58 Sweden
27.Leif Davidsson 2.30.13 Sweden
28.Björn Haring 2.30.23 Sweden
29.Daniel Bengtsson 2.31.27 Sweden
30.Maciek Chwieros 2.50.09 Poland
31.Magnus de Brito 3.07.44 Sweden
Richard Holm DNF Sweden
Torbjörn Strand DNS Sweden
Kimmo Latvamäki DNS Finland
Oskar Engberg DNS Sweden
Erik Wildenstam DNS Sweden
Anders Kristiansen DNS Norge
Joe Mann DNS USA
Joel Eriksson DNS Sweden
Conny Edholm DNS Sweden
Martin Vörtmann DNS Germany
Results Surfski Women
1.Emma Nilsson 2.24.05 Sweden
2.Evy Lantz 2.40.55 Sweden
3.Sofia Bågenhammar 2.46.01 Sweden
4.Linda Nyberg 2.46.05 Sweden
5.Katri Malmström 3.07.58 Finland
6.Magda Gad 3.23.20 Sweden
7.Christina Holm DNF Sweden
8.Carolin Holmqvist DNS Sweden
Results Surfski Double
1.Oscar Chalupsky 1.45.50 South Africa
1.Boyan Zlatarev 1.45.50 Bulgaria
Results SUP
1.Ola Olsson 3.35.00 Sweden
2. Pelle Lönnqvist 3.40.00 Sweden
Links to other blogs
Surfski.nu (In English and Swedish)
Motionspaddla (In Swedish)
Aterrabloggen (In Swedish)
Rolands Surfski (In Finish)