Warning: A non-numeric value encountered in /customers/d/a/6/globalsurfski.com/httpd.www/wp-content/themes/gonzo/single.php on line 52 Warning: A non-numeric value encountered in /customers/d/a/6/globalsurfski.com/httpd.www/wp-content/themes/gonzo/single.php on line 53 Warning: A non-numeric value encountered in /customers/d/a/6/globalsurfski.com/httpd.www/wp-content/themes/gonzo/single.php on line 54 Warning: A non-numeric value encountered in /customers/d/a/6/globalsurfski.com/httpd.www/wp-content/themes/gonzo/single.php on line 55 Warning: A non-numeric value encountered in /customers/d/a/6/globalsurfski.com/httpd.www/wp-content/themes/gonzo/single.php on line 56 Warning: A non-numeric value encountered in /customers/d/a/6/globalsurfski.com/httpd.www/wp-content/themes/gonzo/single.php on line 57 Warning: A non-numeric value encountered in /customers/d/a/6/globalsurfski.com/httpd.www/wp-content/themes/gonzo/single.php on line 58

South Africa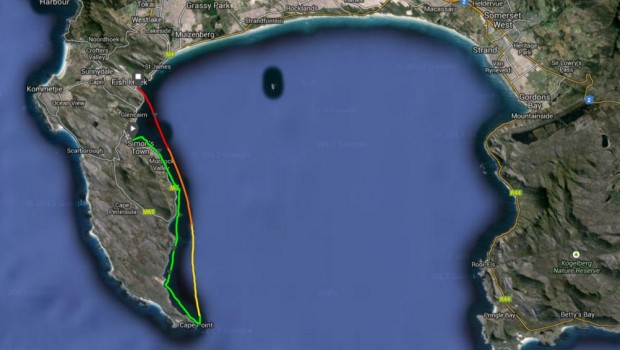 Published on January 25th, 2013 | by Peter Svensson
0
Why not South Africa?
How do you spend your friday evenings? Nowdays I spend most of my friday evenings changing my newborn son's diapers, watching surfski video clips and dreaming of paddling. But the dream will, sort of, come true tomorrow. I will try to get a paddling session between the diapers… on the paddling ergometer. The paddling ergometer is the only paddling option at the moment. It is cold here and the water is really hard now.
I can understand why many of the best surfski paddlers in world comes from South Africa. They have a long tradition of paddling, a long season, various paddling and great conditons for paddling. Another great thing is all the surfski races they are arranging. One example is the Marine Series, with a race every friday from early January to late March. What a great way to spend a friday and it's also a great system to improve the racing skills for all surfski paddlers.
We have cold and long winters in Sweden but to compensate that we also have a great social system. I'm planning to go abroad next winter during my paid (by the goverment) paternity leave. Why not change winter to summer, extend my paddling season and to get some great quality time with my family in South Africa next winter? Or in Spain? Or in Australia?
Here is the first two videos from the series 2013.
Race 1
Race 2