Warning: A non-numeric value encountered in /customers/d/a/6/globalsurfski.com/httpd.www/wp-content/themes/gonzo/single.php on line 52 Warning: A non-numeric value encountered in /customers/d/a/6/globalsurfski.com/httpd.www/wp-content/themes/gonzo/single.php on line 53 Warning: A non-numeric value encountered in /customers/d/a/6/globalsurfski.com/httpd.www/wp-content/themes/gonzo/single.php on line 54 Warning: A non-numeric value encountered in /customers/d/a/6/globalsurfski.com/httpd.www/wp-content/themes/gonzo/single.php on line 55 Warning: A non-numeric value encountered in /customers/d/a/6/globalsurfski.com/httpd.www/wp-content/themes/gonzo/single.php on line 56 Warning: A non-numeric value encountered in /customers/d/a/6/globalsurfski.com/httpd.www/wp-content/themes/gonzo/single.php on line 57 Warning: A non-numeric value encountered in /customers/d/a/6/globalsurfski.com/httpd.www/wp-content/themes/gonzo/single.php on line 58

News Published on January 26th, 2013 | by Peter Svensson
1
First picture of the new V10
In December last year was the New Epic V10 from Epic annonunced. I haven't found any photos on the New V10 since it was announced, not until today. Today I found a picture at Greg Barton's Facebook page.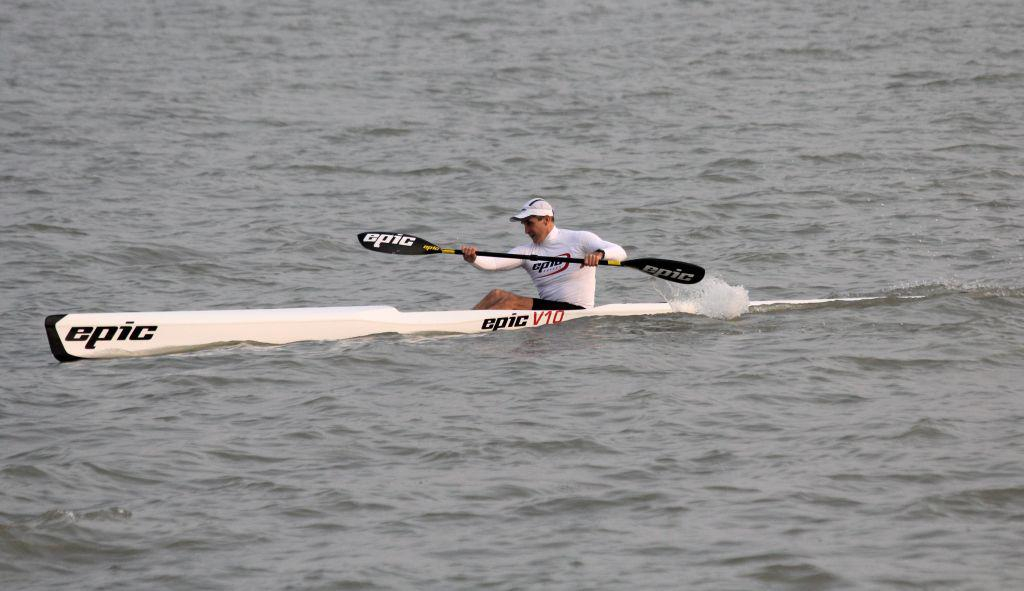 Greg Barton is taking a break from work at the Epic factory to paddle the New V10
The New V10 Specs
Length: 21'2″ / 6.45m
Width: 17.7″ / 45 cm
Depth: 13″ / 33 cm
Weights
Club: 37 lbs. / 16.8 kg
Performance: 33 lbs. / 15 kg
Ultra: 27 lbs. / 12.3 kg
Elite: 23 lbs. / 10.5 kg
Availability? Epic has stated that Australia will have their first New V10s in February and the rest of the markets will have them in March. Some dealers think they will have it in April. Hopefully in time to the Spring Camp in the end of April.