Warning: A non-numeric value encountered in /customers/d/a/6/globalsurfski.com/httpd.www/wp-content/themes/gonzo/single.php on line 52 Warning: A non-numeric value encountered in /customers/d/a/6/globalsurfski.com/httpd.www/wp-content/themes/gonzo/single.php on line 53 Warning: A non-numeric value encountered in /customers/d/a/6/globalsurfski.com/httpd.www/wp-content/themes/gonzo/single.php on line 54 Warning: A non-numeric value encountered in /customers/d/a/6/globalsurfski.com/httpd.www/wp-content/themes/gonzo/single.php on line 55 Warning: A non-numeric value encountered in /customers/d/a/6/globalsurfski.com/httpd.www/wp-content/themes/gonzo/single.php on line 56 Warning: A non-numeric value encountered in /customers/d/a/6/globalsurfski.com/httpd.www/wp-content/themes/gonzo/single.php on line 57 Warning: A non-numeric value encountered in /customers/d/a/6/globalsurfski.com/httpd.www/wp-content/themes/gonzo/single.php on line 58

Portugal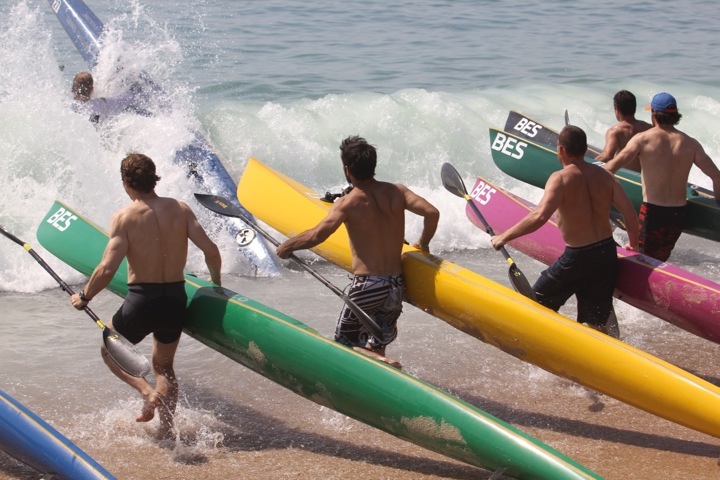 Published on July 7th, 2013 | by Peter Svensson
1
Surf Lifesaving Race in Portugal
So far it has been really hot since we arrived in Vila Do Conde last friday with just a cooling breeze during the afternoons. Today was the first event during the Surfski World Champs week here in Portugal. It was the Nelo Summer Challenge Surf Lifesaving Race. A total of approx 30 paddlers from different countries started. Today the conditions were flat with some swell coming in and a dump just at the shore line. That dump made it tricky at times at the start and finish but the South Africans showed the opponents and spectators how to handle it. Michele Eray won the women's class and Richard Von Wildemann the men's class in great style. It was really fun and exciting races to follow from the side with many happy and smiling paddlers. Great race organization by Nelo. I'm looking forward to the next coming events. Tomorrow is registration day. Just one thing needed. Wind! Come on wind! Lets krank it up!
Results Women Final
1. Michele Eray, RSA
2. Sofia Coelho, POR
3. Sara Rafaela, POR
4. RSA
5. Emma Nilsson, SWE
6. ?
Results Men Final
1. Richard von Wildemann, RSA
2. Bruno Rafael, POR
3. Hugo Lima, POR
4. André Santos POR
5. Doria Walter, USA
6. Martin Nordstrand, SWE
7. Henrique Silva
8. Tommy Karls, SWE