Warning: A non-numeric value encountered in /customers/d/a/6/globalsurfski.com/httpd.www/wp-content/themes/gonzo/single.php on line 52 Warning: A non-numeric value encountered in /customers/d/a/6/globalsurfski.com/httpd.www/wp-content/themes/gonzo/single.php on line 53 Warning: A non-numeric value encountered in /customers/d/a/6/globalsurfski.com/httpd.www/wp-content/themes/gonzo/single.php on line 54 Warning: A non-numeric value encountered in /customers/d/a/6/globalsurfski.com/httpd.www/wp-content/themes/gonzo/single.php on line 55 Warning: A non-numeric value encountered in /customers/d/a/6/globalsurfski.com/httpd.www/wp-content/themes/gonzo/single.php on line 56 Warning: A non-numeric value encountered in /customers/d/a/6/globalsurfski.com/httpd.www/wp-content/themes/gonzo/single.php on line 57 Warning: A non-numeric value encountered in /customers/d/a/6/globalsurfski.com/httpd.www/wp-content/themes/gonzo/single.php on line 58

Portugal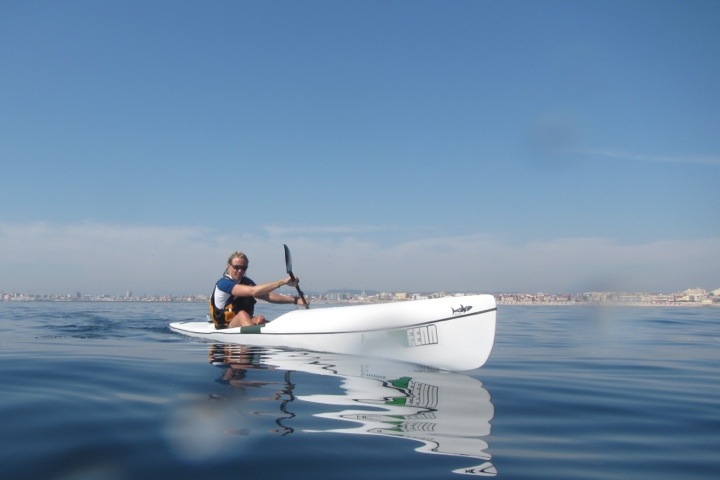 Published on July 10th, 2013 | by Peter Svensson
0
A calm day in Porto
I haven't spend as much time on the water as I wanted due to my son has been struggeling with the heat since we arrived in Vila Do Conde, Portugal (between +30-35C). Yesterday it became cooler and we went to the race venue at the finish area. A lot of paddlers from all over the world has arrived the last couple of days. It's amazing to see so many paddlers and skis in one place. Still there is no wind to talk about here. André Santos from Nelo informed that they will decide race days on thursday. The single surfski race will of course have priority for the best conditions. Now the conditions looks best on Sunday according to Andrè. But we'll have to wait until thursday. Nelo has a great race organization. Shuttle transports to and from the race venue. Organized downwind sessions for those who want it and the staff is really friendly.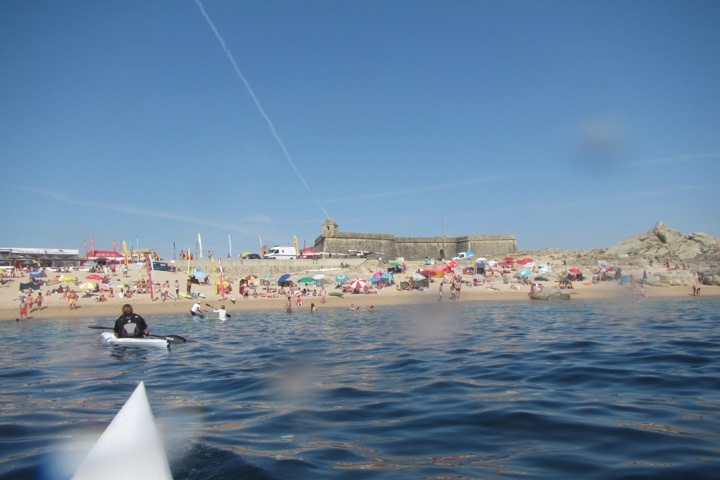 The finish for the race will be here next to the old fortress.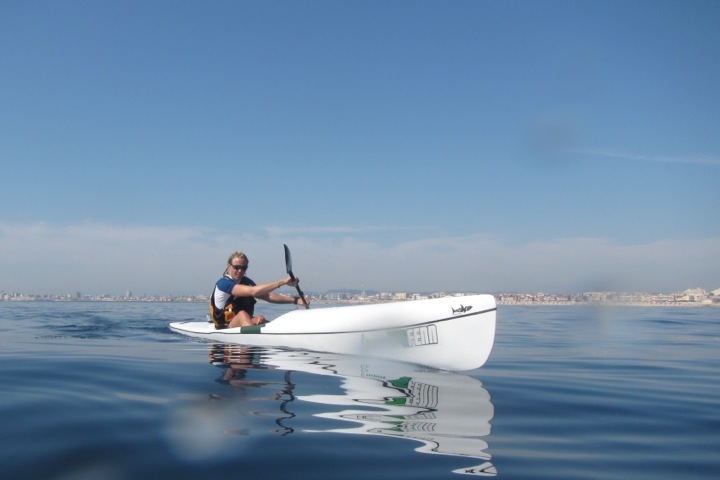 I got one hour on the water yesterday together with Emma Nilsson from Sweden. There is some small swell coming but I found it hard to work with them and find runs. We had fun hour doing remounts followed by sprint intervals. Emma is really fast back in the surfski.