Warning: A non-numeric value encountered in /customers/d/a/6/globalsurfski.com/httpd.www/wp-content/themes/gonzo/single.php on line 52 Warning: A non-numeric value encountered in /customers/d/a/6/globalsurfski.com/httpd.www/wp-content/themes/gonzo/single.php on line 53 Warning: A non-numeric value encountered in /customers/d/a/6/globalsurfski.com/httpd.www/wp-content/themes/gonzo/single.php on line 54 Warning: A non-numeric value encountered in /customers/d/a/6/globalsurfski.com/httpd.www/wp-content/themes/gonzo/single.php on line 55 Warning: A non-numeric value encountered in /customers/d/a/6/globalsurfski.com/httpd.www/wp-content/themes/gonzo/single.php on line 56 Warning: A non-numeric value encountered in /customers/d/a/6/globalsurfski.com/httpd.www/wp-content/themes/gonzo/single.php on line 57 Warning: A non-numeric value encountered in /customers/d/a/6/globalsurfski.com/httpd.www/wp-content/themes/gonzo/single.php on line 58

Portugal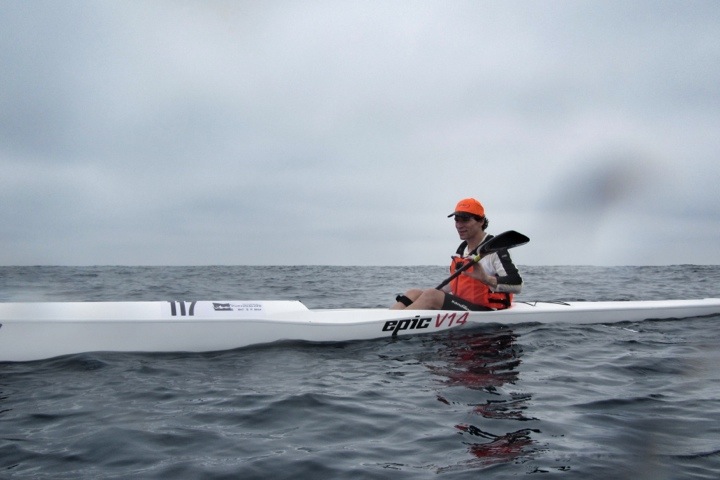 Published on July 10th, 2013 | by Peter Svensson
1
Downwind practice in Portugal
Today it was supposed to be the full race course practice. Unfortunately the wind wasn't planning the same thing. Nelo has a good organization and offered a transport for a shorter downwind course instead. We did a 11 km race. It felt good in the beginning but after few km I got tired. There are runs to catch but I had to work hard on them and lost much energy. It's so cool to see the elite paddlers catch the runs. It look so easy. It was good to get on the water but I'm glad it was just 11 km today. Now the weather forecast is predicting similar conditions on saturday and sunday. Saturday will then proberbly be the race day for single surfskis and Sunday for the doubles if the forecast is similar tomorrow. Many wants to participate in the double surfski race and there is a lack of double surfskis. Nelo is considering making two heats to give as many as possible the chance to participate in doubles race. Tomorrow I will try to get an opportunity to test the new Epic V10 Sport and the Fenn Spark.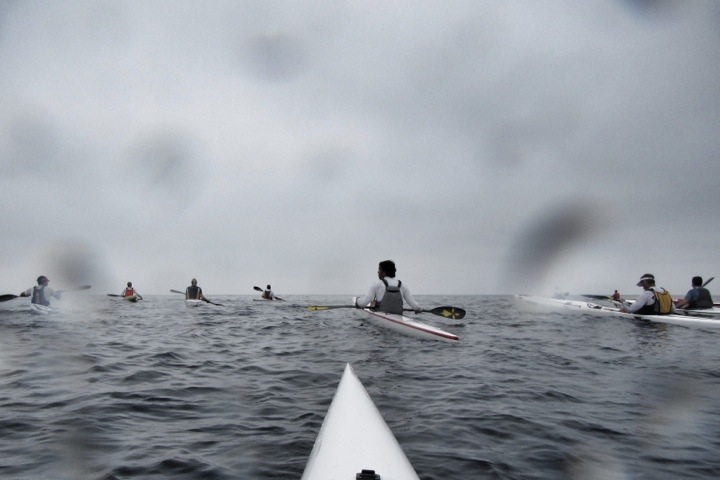 No big conditions today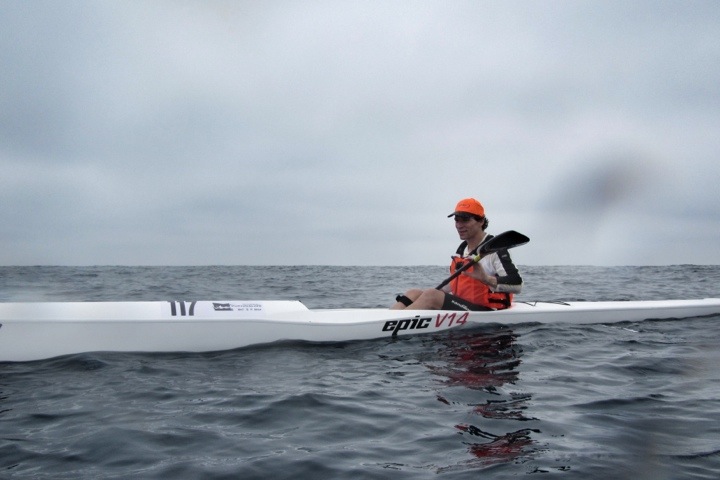 Dorian Wolter from the USA in his brand new Epic V14.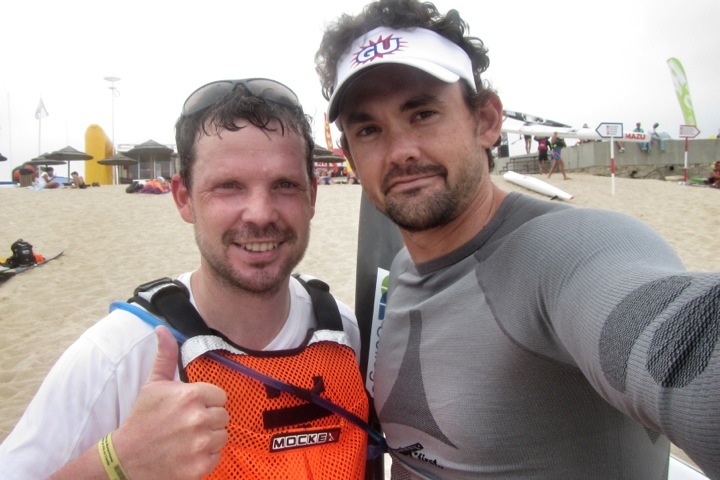 I met Barry Lewin from South Africa on the beach at the finish. Check out his great video blogs from Portugal.