Warning: A non-numeric value encountered in /customers/d/a/6/globalsurfski.com/httpd.www/wp-content/themes/gonzo/single.php on line 52 Warning: A non-numeric value encountered in /customers/d/a/6/globalsurfski.com/httpd.www/wp-content/themes/gonzo/single.php on line 53 Warning: A non-numeric value encountered in /customers/d/a/6/globalsurfski.com/httpd.www/wp-content/themes/gonzo/single.php on line 54 Warning: A non-numeric value encountered in /customers/d/a/6/globalsurfski.com/httpd.www/wp-content/themes/gonzo/single.php on line 55 Warning: A non-numeric value encountered in /customers/d/a/6/globalsurfski.com/httpd.www/wp-content/themes/gonzo/single.php on line 56 Warning: A non-numeric value encountered in /customers/d/a/6/globalsurfski.com/httpd.www/wp-content/themes/gonzo/single.php on line 57 Warning: A non-numeric value encountered in /customers/d/a/6/globalsurfski.com/httpd.www/wp-content/themes/gonzo/single.php on line 58

Portugal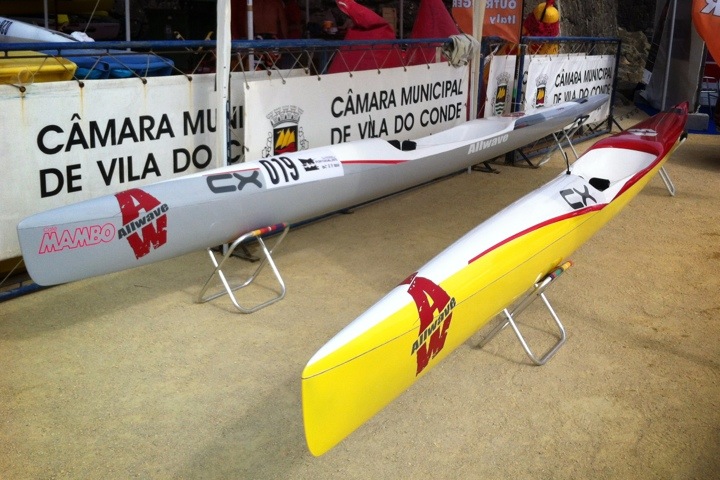 Published on July 11th, 2013 | by Peter Svensson
0
The most beautiful surfski in Portugal
A bunch of different surfski manufactures are showing their surfskis in Portugal during the world champs. Even more models and brands than the manufacturers represented on location are brought to Portugal by paddlers from all over the world. It's a perfect opportunity to check out different models. In my opinion one model stands out in the competition of being the most beautiful surfski. It's the Allwave CX, an Italian fullblood. The Italians has often a great feeling for design and the Allwave CX is no exception. So if you are in Vila Do Conde the next coming days you must check out their two custom colored surfskis.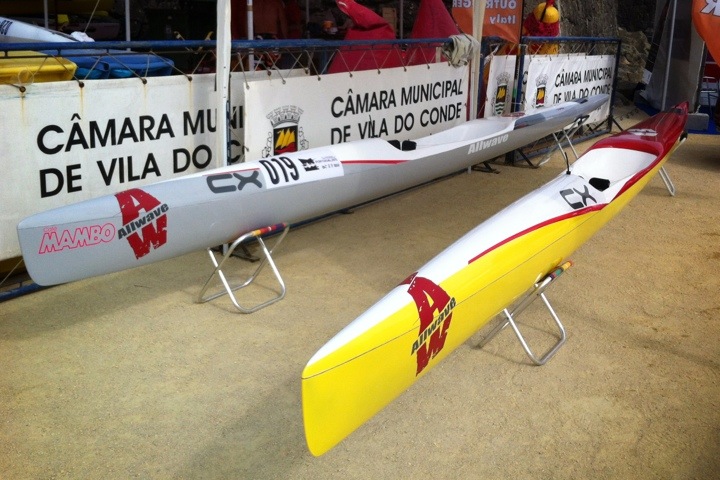 Besides great coloring they are also excellent crafted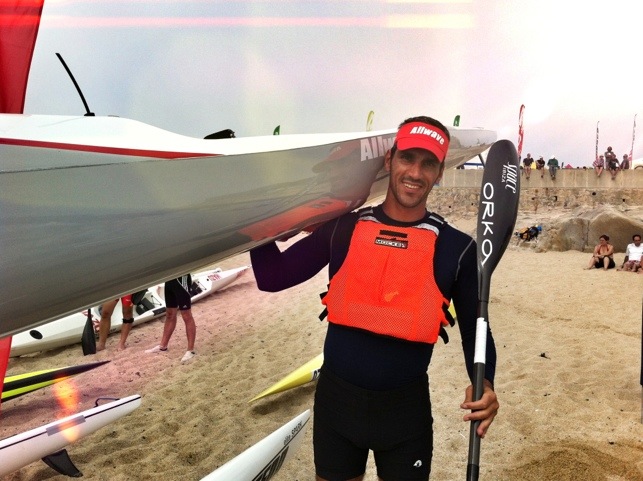 The Allwave team paddler Daniel Viloria Sanchez with his Allwave CX.