Warning: A non-numeric value encountered in /customers/d/a/6/globalsurfski.com/httpd.www/wp-content/themes/gonzo/single.php on line 52 Warning: A non-numeric value encountered in /customers/d/a/6/globalsurfski.com/httpd.www/wp-content/themes/gonzo/single.php on line 53 Warning: A non-numeric value encountered in /customers/d/a/6/globalsurfski.com/httpd.www/wp-content/themes/gonzo/single.php on line 54 Warning: A non-numeric value encountered in /customers/d/a/6/globalsurfski.com/httpd.www/wp-content/themes/gonzo/single.php on line 55 Warning: A non-numeric value encountered in /customers/d/a/6/globalsurfski.com/httpd.www/wp-content/themes/gonzo/single.php on line 56 Warning: A non-numeric value encountered in /customers/d/a/6/globalsurfski.com/httpd.www/wp-content/themes/gonzo/single.php on line 57 Warning: A non-numeric value encountered in /customers/d/a/6/globalsurfski.com/httpd.www/wp-content/themes/gonzo/single.php on line 58

News
Published on September 12th, 2013 | by Peter Svensson
0
New surfskis from Axis Kayaks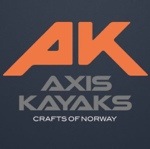 Axis Kayaks from Norway is a new surfski and kayak manufacturer. They are planning to launch a couple of new surfski models.
By the design of the surfskis it looks like they are aiming for sea kayakers and recreational paddlers who wants the ability to bring their outdoor gear. Typical touring surfskis with hatches. The Axis Kayaks web site is under construction. I havent heard any exact date when the actually are launching their first models but they are planning to hit the market during 2014.
Björn Thomasson from Sweden has designed the surfski models S3 and S4 from Axis Kayaks. He is most famous for designing sea kayaks but have also been involved in the development of the surfski models from both Seabird Designs and Nordic Kayaks.
Specs
S4-R 507×52 cm
S3-R 495×51 cm
Weight in Performance lay up: 14-18 kg


Links
More info at Axis Kayaks