Warning: A non-numeric value encountered in /customers/d/a/6/globalsurfski.com/httpd.www/wp-content/themes/gonzo/single.php on line 52 Warning: A non-numeric value encountered in /customers/d/a/6/globalsurfski.com/httpd.www/wp-content/themes/gonzo/single.php on line 53 Warning: A non-numeric value encountered in /customers/d/a/6/globalsurfski.com/httpd.www/wp-content/themes/gonzo/single.php on line 54 Warning: A non-numeric value encountered in /customers/d/a/6/globalsurfski.com/httpd.www/wp-content/themes/gonzo/single.php on line 55 Warning: A non-numeric value encountered in /customers/d/a/6/globalsurfski.com/httpd.www/wp-content/themes/gonzo/single.php on line 56 Warning: A non-numeric value encountered in /customers/d/a/6/globalsurfski.com/httpd.www/wp-content/themes/gonzo/single.php on line 57 Warning: A non-numeric value encountered in /customers/d/a/6/globalsurfski.com/httpd.www/wp-content/themes/gonzo/single.php on line 58

Greece Published on October 6th, 2013 | by Peter Svensson
0
First day in Greece
Finally in Greece. We landed in Athens last saturday night after a fast flight from Stockholm. It felt great to leave a grey and dull Stockholm. We got a warm and friendly welcome at the Airport. Minos from the kayak club in Varkiza picked us up at the airport and drove us to the hotel. .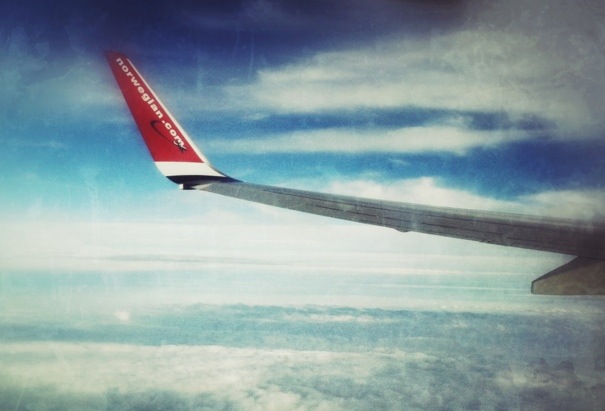 We had a great tailwind from Stockholm to Athens. Hopefully the wind will continue in this direction.
After a good night sleep we went to the kayak club in Varkiza. Varkiza is located 20 min south from Athens and 25 min from the airport. The Kayak club will be the center and the venue for the events during the week and the race will finish at the club on Saturday. I'm probably going to race in a Fenn Spark but yesterday I borrowed a Zedtech Dominator from the club. The club has a big fleet of different surfski models from Zedtech. I joined the training group at the kayak club for their training session. Everyone I have met is really friendly and helpful.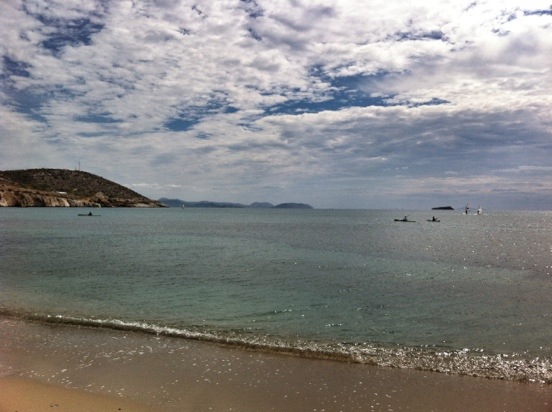 The water is warm! 🙂 It's warmer here now than it is in the middle of the summer in Sweden.
Today we will do a sightseeing trip to Athens. Minos will pick us up at lunch. I will try the Fenn Spark later on today.