Warning: A non-numeric value encountered in /customers/d/a/6/globalsurfski.com/httpd.www/wp-content/themes/gonzo/single.php on line 52 Warning: A non-numeric value encountered in /customers/d/a/6/globalsurfski.com/httpd.www/wp-content/themes/gonzo/single.php on line 53 Warning: A non-numeric value encountered in /customers/d/a/6/globalsurfski.com/httpd.www/wp-content/themes/gonzo/single.php on line 54 Warning: A non-numeric value encountered in /customers/d/a/6/globalsurfski.com/httpd.www/wp-content/themes/gonzo/single.php on line 55 Warning: A non-numeric value encountered in /customers/d/a/6/globalsurfski.com/httpd.www/wp-content/themes/gonzo/single.php on line 56 Warning: A non-numeric value encountered in /customers/d/a/6/globalsurfski.com/httpd.www/wp-content/themes/gonzo/single.php on line 57 Warning: A non-numeric value encountered in /customers/d/a/6/globalsurfski.com/httpd.www/wp-content/themes/gonzo/single.php on line 58

Greece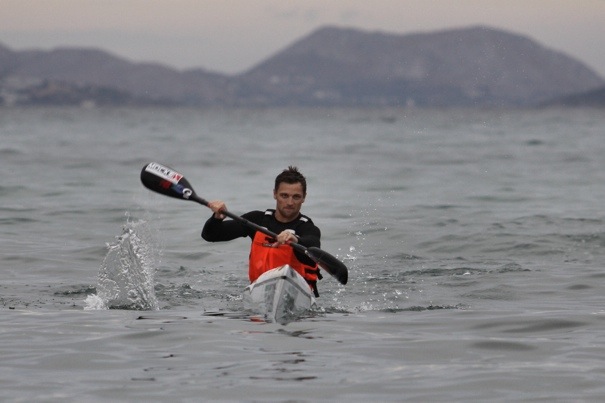 Published on October 11th, 2013 | by Peter Svensson
0
More and more paddlers are coming
Yesterday some international paddlers arrived from France, Germany and Spain. Jasper Mocke from South Africa arrived on wednesday. There will be quite many greek paddlers coming today. We had a paddling session in the afternoon and it was real fun. Varkiza is located in a bay and the other days it has been an offshore wind. Yesterday the wind was on-shore but it was less wind compared to the other days and it generated only small swell. You could still catch runs and it was good training for me in the Spark. It is a difference coming from a stable intermediate ski but I feel quite comfortable and I'm really enjoying it. It is to much fun and my race preperations are not the best. I should have had a day off the sea but it was to tempting. Now I'm sore in my muscles after five days of paddling. And the races has not started yet. The qualification race is today, the Aegean Race is tomorrow and there should be a bonus race on Sunday. I'm sore and happy! 🙂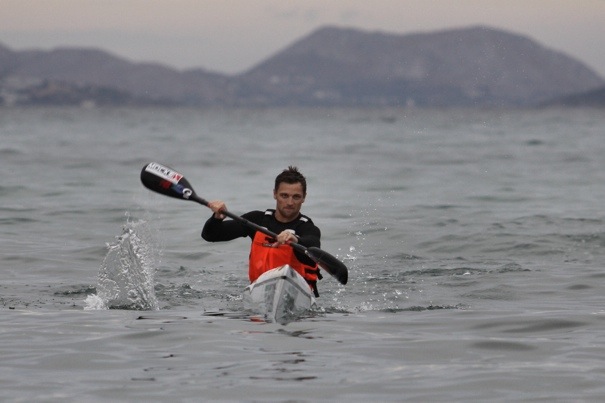 Jasper Mocke heading to the beach with a nice background. The scenery around Varkiza is beautiful.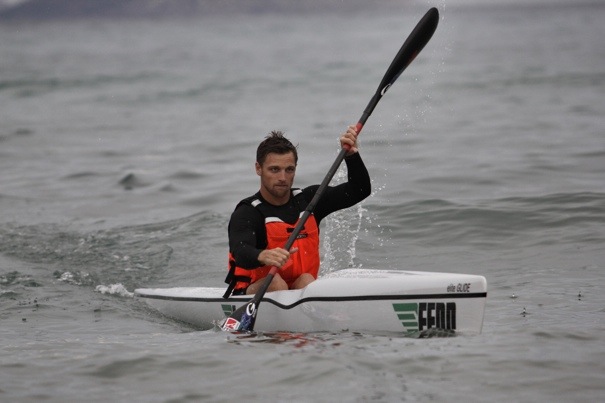 Jasper Mocke is focused.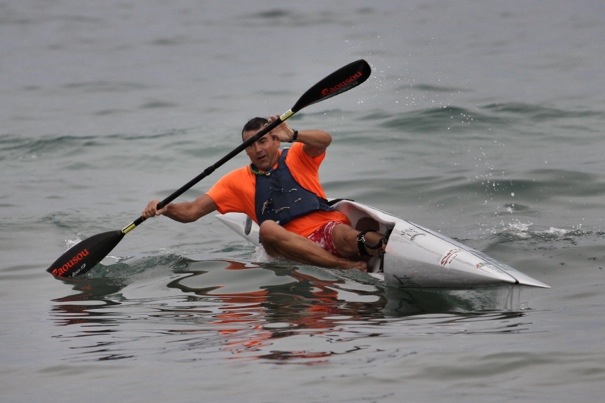 Roland Lebeau is not that focused… 🙂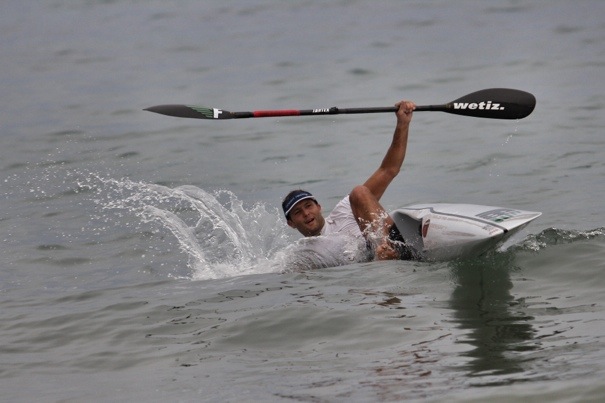 Neither is Thomas Zackert! 🙂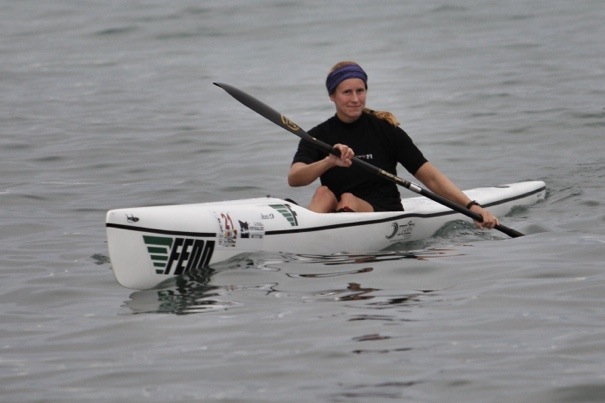 Carola Cordes from Berlin, Germany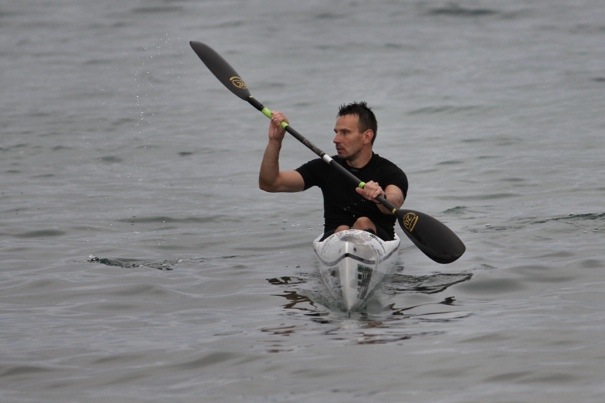 Sacha Ossowski from Germany started with surfski one year ago.
The Spanish paddlers Kiko Vega and Louis Armando Perez Bianco went out paddling in the dark.