Warning: A non-numeric value encountered in /customers/d/a/6/globalsurfski.com/httpd.www/wp-content/themes/gonzo/single.php on line 52 Warning: A non-numeric value encountered in /customers/d/a/6/globalsurfski.com/httpd.www/wp-content/themes/gonzo/single.php on line 53 Warning: A non-numeric value encountered in /customers/d/a/6/globalsurfski.com/httpd.www/wp-content/themes/gonzo/single.php on line 54 Warning: A non-numeric value encountered in /customers/d/a/6/globalsurfski.com/httpd.www/wp-content/themes/gonzo/single.php on line 55 Warning: A non-numeric value encountered in /customers/d/a/6/globalsurfski.com/httpd.www/wp-content/themes/gonzo/single.php on line 56 Warning: A non-numeric value encountered in /customers/d/a/6/globalsurfski.com/httpd.www/wp-content/themes/gonzo/single.php on line 57 Warning: A non-numeric value encountered in /customers/d/a/6/globalsurfski.com/httpd.www/wp-content/themes/gonzo/single.php on line 58

Australia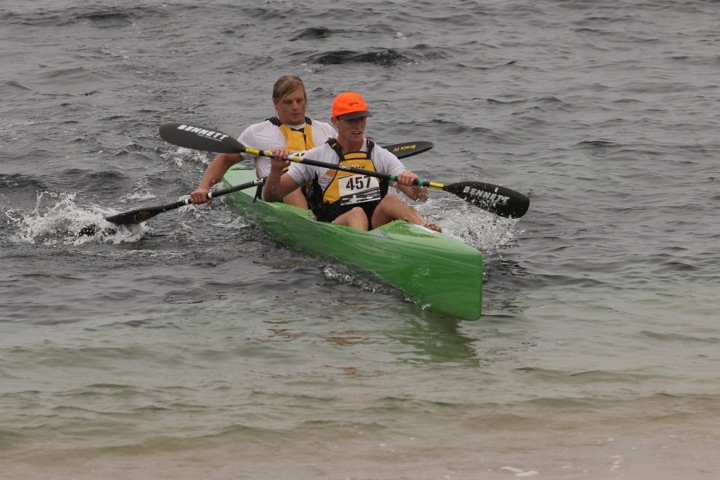 Published on January 10th, 2014 | by Peter Svensson
0
Australia is the place to be in January
I was supposed to in Perth by now. My plan was to participate in the Mandurah Duel and The Doctor.  But some good things at home came in the way. My fiancé Gabriella is graduating from Uni next week and we expected her to be unemployed for a while but she got a job that already has already started. Instead of going downunder I'll stay at home and take care of our son. It  and spend some time at the kayak ergo.
Both the Mandurah Duel and the Doctor are included in the World Surfski Series 2014. It will be an exciting start of the series. Who will be in the top positions and grab the start of the series? I'll spend my money on Jasper Mocke. He will race both races (all three with the SS2 race next week included).
First out is the Mandurah Duel this weekend. 160 participants are registred by now. Most of them are local paddlers. I put Jasper Mocke in the top followed by the Norton's from Tasmania, AUS. The duel in Mandurah Duel is the two races, ocean vs estuary, starting at the same time. One racing along the coast and the other in the estuary, both finishing at the same place. The European colors are defended by the Dobler brothers from Germany.
On the eastcoast of Australia is the Moon Island Ocean Classic taking place tomorrow in Newcastle. It's a small race but it has a really strong starting field. Mark Anderson and Cory Hill are among the participants.