Warning: A non-numeric value encountered in /customers/d/a/6/globalsurfski.com/httpd.www/wp-content/themes/gonzo/single.php on line 52 Warning: A non-numeric value encountered in /customers/d/a/6/globalsurfski.com/httpd.www/wp-content/themes/gonzo/single.php on line 53 Warning: A non-numeric value encountered in /customers/d/a/6/globalsurfski.com/httpd.www/wp-content/themes/gonzo/single.php on line 54 Warning: A non-numeric value encountered in /customers/d/a/6/globalsurfski.com/httpd.www/wp-content/themes/gonzo/single.php on line 55 Warning: A non-numeric value encountered in /customers/d/a/6/globalsurfski.com/httpd.www/wp-content/themes/gonzo/single.php on line 56 Warning: A non-numeric value encountered in /customers/d/a/6/globalsurfski.com/httpd.www/wp-content/themes/gonzo/single.php on line 57 Warning: A non-numeric value encountered in /customers/d/a/6/globalsurfski.com/httpd.www/wp-content/themes/gonzo/single.php on line 58

South Africa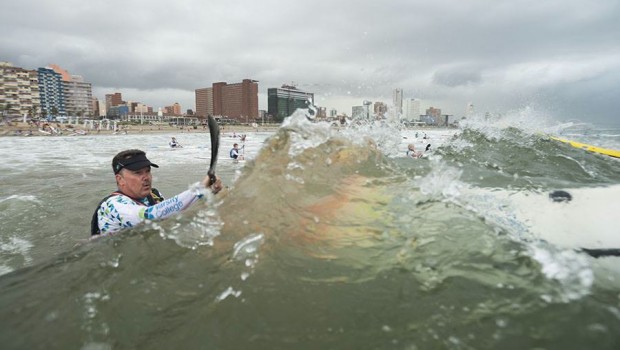 Published on January 13th, 2014 | by Peter Svensson
0
The 2014 surfski season has started in Durban
The popular Varsity College Marine Surfski Series got underway last friday when 280! enthusiastic paddlers tackled the tricky conditions of the Borland Surfski Challenge. Canoe Marathon World Champion Hank McGregor and Ocean Racing World silver medalist Michelle Burn dominated and claimed the men's and women's races respectively. (All Photos: Anthony Grote/ Gameplan Media)
A break in the recent large surf conditions had participants excited shortly before the start of the encounter however as the race's start time drew nearer a testing break developed and saw many thrown from their skis both on their way out at the start or coming back in through the surf at the finish.
The challenging conditions however were far from enough to dampen the spirits of both those in the water and on the beach and there were smiles aplenty on the beach afterwards, the return of Durban's surfski season visibly welcomed by all.
Smiles all round after successful Marine Surfski Series opener
I was really impressed by the number of participants but the series organiser and Team Jeep/Varsity College athlete Barry Lewin thinks the number of participants will increase even more in the next coming races.
Friday 17 January sees the action continue with the Billy the Bums Surfski Challenge, race two of the Varsity College Marine Surfski Series at Marine Surf Lifesaving Club at Addington Beach at 17h30. More information can be found at www.marineseries.co.za
Do not forget to check out this cool video from Race 1 in the Varsity College Marine Surfski Series. Great production!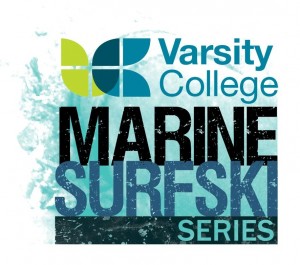 SUMMARY OF RESULTS – BORLAND SURFSKI CHALLENGE PRESENTED BY MARRIOTT
RACE ONE OF THE VARSITY COLLEGE MARINE SURFSKI SERIES
LONG COURSE
Overall
1.Hank McGregor 35.13
2.Mark Mulder 38.05
3.Barry Lewin 38.25
Women
1.Michelle Burn 41.56
2.Lauren Felgate 49.16
3.Julie Cornelius 49.22
U18 Boys
1.Jordan Clauson 41.43
2.Brett Wilken 45.03
3.Cameron Hudson
U16 Boys
1.Brett Wilken 44.55
2.Luke Criticos 46.52
3.Rory McNeill 48.37
Doubles
1.Lee McGregor/Allan Hold 37.08
2.Calvin McKie/Byron McKie 38.06
3.Jean Luc Mauvis/Jabin Lyons 38.45
Mixed Doubles
1.Ryan Atkins/Louisa van Staden 41.12
2.Paul Scruby/Angela Scruby 41.53
3.Derek Hauptfleisch/Lynne Hauptfleisch 44.21
SHORT COURSE
Singles
1.Paul van Achterbergh 22.10
Doubles
1.Mark Lewin/Jamie Owen 22.09