Warning: A non-numeric value encountered in /customers/d/a/6/globalsurfski.com/httpd.www/wp-content/themes/gonzo/single.php on line 52 Warning: A non-numeric value encountered in /customers/d/a/6/globalsurfski.com/httpd.www/wp-content/themes/gonzo/single.php on line 53 Warning: A non-numeric value encountered in /customers/d/a/6/globalsurfski.com/httpd.www/wp-content/themes/gonzo/single.php on line 54 Warning: A non-numeric value encountered in /customers/d/a/6/globalsurfski.com/httpd.www/wp-content/themes/gonzo/single.php on line 55 Warning: A non-numeric value encountered in /customers/d/a/6/globalsurfski.com/httpd.www/wp-content/themes/gonzo/single.php on line 56 Warning: A non-numeric value encountered in /customers/d/a/6/globalsurfski.com/httpd.www/wp-content/themes/gonzo/single.php on line 57 Warning: A non-numeric value encountered in /customers/d/a/6/globalsurfski.com/httpd.www/wp-content/themes/gonzo/single.php on line 58

Surfski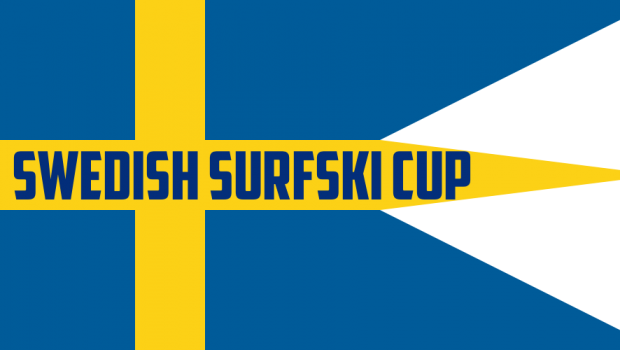 Published on February 19th, 2014 | by Peter Svensson
0
Swedish Surfski Cup 2014
The races in the Swedish Surfski Cup 2014 have been set. This year it will consist of five races, compared to four last year. The interest is still growing in Sweden and we look forward to an exciting season. Foreign competitiors are much welcome. Last year we had participators from Australia, South Africa, Finland, Norway and Germany. Some of the race's web sites are still in Swedish but if you are interested in coming please contact me, if your Swedish is poor, and I will help you out with more information and contacs.
The first race is Vågryttaren (the Waverider) in my hometown of Göteborg on the Swedish West Coast. It is planned the week after the Eurochallenge in Alicante so you are able to do both races. The second race is also the new race in the Cup, the Kalmar Surfski Wave Challenge, in the city of Kalmar on the Swedish south east coast. It is great fun to have Kalmar in the cup. They have good downwind conditions in the strait of Kalmar and they have started to focus more on surfski racing in the Kalmar Canoe club lately. They have also put in some prize money into the race! Then it's the Femöreracet, beautiful located south of Stockholm, coming up. Followed by the Aterra Wave Challenge, a downwind race in the strait between Denmark and Sweden. The classic Seamasters has the status as the national champs this year.
Vågryttaren (The Waverider), Göteborg
May 10 or 11. Vågryttaren has a open race window on the 10 and 11 of May.
Approx 15 km
Starting fee: 350 SEK
More info: Vågryttaren
Kalmar Surfski Wave Challenge, Kalmar
May 25
1 100 € Prize money
Approx 15 km
Starting Fee: no info yet
More info: web site is coming up soon
Femöreracet, Oxelösund
The date is not set yet.
Approx 15 km
Starting Fee 300 SEK
More info: Oxelösund Canoe Club.
Aterra Wave Challenge, Helsingborg
July 12 or 13, Aterra Wave Challenge has an open race window on the 12 and 13 of July
Approx 16 km
Starting Fee: 400 SEK
More info: Aterra.
Seamasters, Arkösund
August 24.
Seamasters will also be the Swedish Ocean Racing Championship this year.
25 km
Starting Fee 600 SEK
More info: Seamasters.
More info about the Swedish Surfski Cup at the Swedish Canoe Federation.