Warning: A non-numeric value encountered in /customers/d/a/6/globalsurfski.com/httpd.www/wp-content/themes/gonzo/single.php on line 52 Warning: A non-numeric value encountered in /customers/d/a/6/globalsurfski.com/httpd.www/wp-content/themes/gonzo/single.php on line 53 Warning: A non-numeric value encountered in /customers/d/a/6/globalsurfski.com/httpd.www/wp-content/themes/gonzo/single.php on line 54 Warning: A non-numeric value encountered in /customers/d/a/6/globalsurfski.com/httpd.www/wp-content/themes/gonzo/single.php on line 55 Warning: A non-numeric value encountered in /customers/d/a/6/globalsurfski.com/httpd.www/wp-content/themes/gonzo/single.php on line 56 Warning: A non-numeric value encountered in /customers/d/a/6/globalsurfski.com/httpd.www/wp-content/themes/gonzo/single.php on line 57 Warning: A non-numeric value encountered in /customers/d/a/6/globalsurfski.com/httpd.www/wp-content/themes/gonzo/single.php on line 58

Australia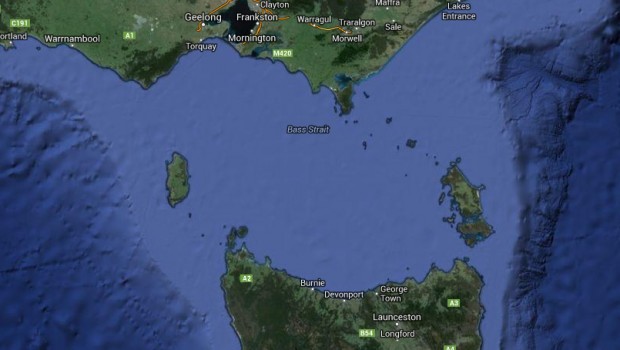 Published on February 26th, 2014 | by Peter Svensson
0
Date with the strait
Dean Gardiner from Oceanpaddler.com is crossing the Bass Strait this week, from mainland Australia to the shore of Tasmania, in a Fenn Blue-Fin. It's only approx  240 km at its narrowest point and generally around 50 metres deep. Dean will join and escort Zeb Walsh, Jack Bark and Brad Gaul who are all on paddleboards on this journey.
The conditions in Bass Strait according to Wikipedia: "Like the rest of the waters surrounding Tasmania, and particularly because of its limited depth, it is notoriously rough, with many ships lost there during the 19th century."
Good luck guys. You are crazy! 🙂 Follow them on Facebook.