Warning: A non-numeric value encountered in /customers/d/a/6/globalsurfski.com/httpd.www/wp-content/themes/gonzo/single.php on line 52 Warning: A non-numeric value encountered in /customers/d/a/6/globalsurfski.com/httpd.www/wp-content/themes/gonzo/single.php on line 53 Warning: A non-numeric value encountered in /customers/d/a/6/globalsurfski.com/httpd.www/wp-content/themes/gonzo/single.php on line 54 Warning: A non-numeric value encountered in /customers/d/a/6/globalsurfski.com/httpd.www/wp-content/themes/gonzo/single.php on line 55 Warning: A non-numeric value encountered in /customers/d/a/6/globalsurfski.com/httpd.www/wp-content/themes/gonzo/single.php on line 56 Warning: A non-numeric value encountered in /customers/d/a/6/globalsurfski.com/httpd.www/wp-content/themes/gonzo/single.php on line 57 Warning: A non-numeric value encountered in /customers/d/a/6/globalsurfski.com/httpd.www/wp-content/themes/gonzo/single.php on line 58

Surfski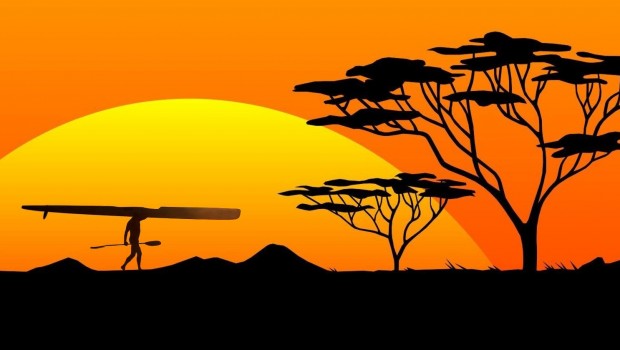 Published on May 13th, 2014 | by Peter Svensson
0
The Wave Rider results
I guess surfski isn't that big in Sweden yet even if the sport is growing. The reporter from one of the local newspapers mixed up the word surfski with safari in his article about the Wave Rider race. 😀 Markus Grip saw the opportunity and created a beautiful retro picture out of that. Thanks Markus for letting me use your picture. Anyway, we had a great race!
Sean Rice won the 18 km Wave Rider 2014 in Göteborg last saturday. It was a very beautful but calm day with only a slight breeze from behind. Sean Rice impressed a lot on the Swedish paddlers. He stayed togehter with the Swedish top paddlers for a couple of kilometers before increasing the speed and leaving the chasing pack behind. He finished the race in a comfortable way in front of Paul Rosenqvist and Martin Nordstrand.
Emma Levemyr defended her victory from last year. She dominated the women's class and won in front of Matilda Gustafsson and Evy Lantz.