Warning: A non-numeric value encountered in /customers/d/a/6/globalsurfski.com/httpd.www/wp-content/themes/gonzo/single.php on line 52 Warning: A non-numeric value encountered in /customers/d/a/6/globalsurfski.com/httpd.www/wp-content/themes/gonzo/single.php on line 53 Warning: A non-numeric value encountered in /customers/d/a/6/globalsurfski.com/httpd.www/wp-content/themes/gonzo/single.php on line 54 Warning: A non-numeric value encountered in /customers/d/a/6/globalsurfski.com/httpd.www/wp-content/themes/gonzo/single.php on line 55 Warning: A non-numeric value encountered in /customers/d/a/6/globalsurfski.com/httpd.www/wp-content/themes/gonzo/single.php on line 56 Warning: A non-numeric value encountered in /customers/d/a/6/globalsurfski.com/httpd.www/wp-content/themes/gonzo/single.php on line 57 Warning: A non-numeric value encountered in /customers/d/a/6/globalsurfski.com/httpd.www/wp-content/themes/gonzo/single.php on line 58

Surfski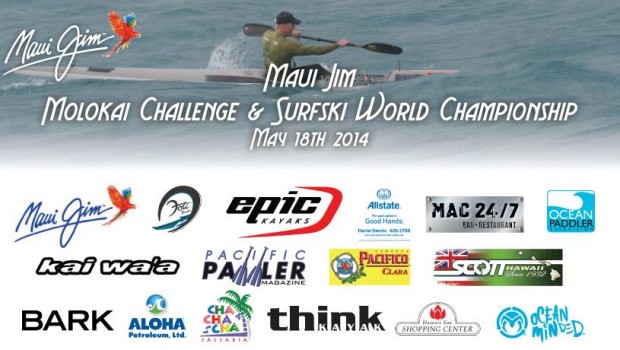 Published on May 18th, 2014 | by Peter Svensson
0
Molokai Surfski Challenge is coming up
The 38th Molokai Surfski Challenge is held today. The 52 km (32 miles) race starts in Kaluakoi, Molokai and finish in Hawaii Kai Marina.
The starting field is very competitive this year. Clint Robinson (AUS) is the defending champion. He is challenged by a number of very skilful paddlers. Hank McGregor (SA), Jasper Mocke (SA), Cory Hill (AUS) and Jeremy Cotter (AUS) to mention a few.
The conditions are expected to be… hot and flat! After several days with consistent trade winds, the forecast for today has changed to no wind at all and 30C. It will be a hard race for all participants. Link to weather update for the Kaiwi Channel.
In these conditions I'll put my penny on the marathon World Champion Hank McGregor. And I think there will be a hard fight between Clint Robinson, Jasper Mocke and Cory Hill to reach the places next to Hank on the podium.
Good luck to all Molokai Paddlers today!