Warning: A non-numeric value encountered in /customers/d/a/6/globalsurfski.com/httpd.www/wp-content/themes/gonzo/single.php on line 52 Warning: A non-numeric value encountered in /customers/d/a/6/globalsurfski.com/httpd.www/wp-content/themes/gonzo/single.php on line 53 Warning: A non-numeric value encountered in /customers/d/a/6/globalsurfski.com/httpd.www/wp-content/themes/gonzo/single.php on line 54 Warning: A non-numeric value encountered in /customers/d/a/6/globalsurfski.com/httpd.www/wp-content/themes/gonzo/single.php on line 55 Warning: A non-numeric value encountered in /customers/d/a/6/globalsurfski.com/httpd.www/wp-content/themes/gonzo/single.php on line 56 Warning: A non-numeric value encountered in /customers/d/a/6/globalsurfski.com/httpd.www/wp-content/themes/gonzo/single.php on line 57 Warning: A non-numeric value encountered in /customers/d/a/6/globalsurfski.com/httpd.www/wp-content/themes/gonzo/single.php on line 58

Surfski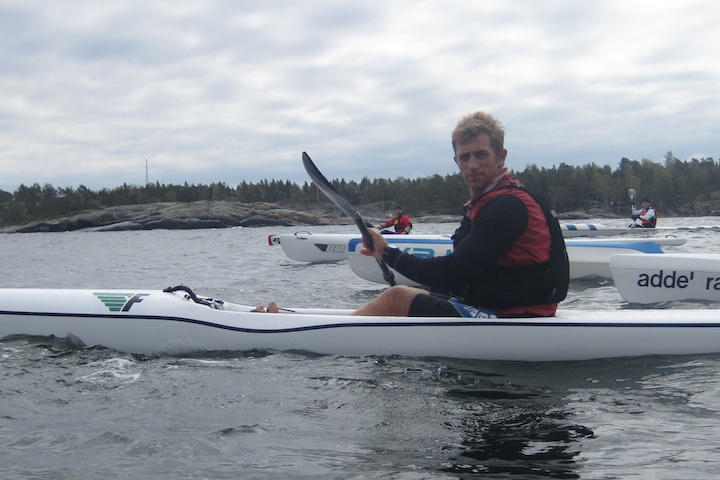 Published on July 29th, 2014 | by Peter Svensson
0
How to prepare for a surfski race
The Swedish National Championships, The Seamasters 2014, is coming up in a couple of weeks. The Seamasters is my main goal this season and I want to prepare as good as possible. When I did my first surfski race a couple of years ago, I wasn't that satisfied with my performance. The power in my stroke was really poor and I couldn't go as hard as I had done during the training sessions a week earlier.
After that race I was confused. I had increased the amount of training during the season and my results during training/time trials had also improved but during that first race I felt like I had lost it all. What did I do wrong and what is important when you are preparing for a surfski race? I contacted Dawid Mocke after my failure in my first race to get some advice about race preparation. Dawid shared some interesting thoughts about preparation during the week prior the event.
Surfski race preparation by Dawid Mocke
Don't change ANYTHING – paddles, grip, seat pads, SKI…..!!!, rudders, juice, gels, any other nutritions etc etce tc. This is by far the biggest mistake most people make. To try and gain any kind of advantage in the race they think changing to something they heard is better/faster etc they will improve. But the chances of it going wrong are much greater! The rule – train like you race – RACE LIKE YOU TRAIN.
Two nights before is most important to get a good nights sleep.
For training do shorter sessions but at the same intensity; keep the muscles sharp. Don't go and do a major session in the gym that'll make you stiff.
Eat normally, dont worry about carbo loading; your body does that anyway because you are training less but you will still eat the same.
OK, thats about it!
Good Luck in the Seamasters!
/Dawid
From my point of view these advices explained my poor performance. I did not follow #1 and #2.
I did not bring my own surfski to the race. I used a different surfski that I never had tried before.
I just had some hours of rest the night before the race. It was really warm and I stayed at friends place sleeping on the couch.
(This post was originally posted by me at surfski.nu prior the Seamasters 2012. – Peter Svensson)