Warning: A non-numeric value encountered in /customers/d/a/6/globalsurfski.com/httpd.www/wp-content/themes/gonzo/single.php on line 52 Warning: A non-numeric value encountered in /customers/d/a/6/globalsurfski.com/httpd.www/wp-content/themes/gonzo/single.php on line 53 Warning: A non-numeric value encountered in /customers/d/a/6/globalsurfski.com/httpd.www/wp-content/themes/gonzo/single.php on line 54 Warning: A non-numeric value encountered in /customers/d/a/6/globalsurfski.com/httpd.www/wp-content/themes/gonzo/single.php on line 55 Warning: A non-numeric value encountered in /customers/d/a/6/globalsurfski.com/httpd.www/wp-content/themes/gonzo/single.php on line 56 Warning: A non-numeric value encountered in /customers/d/a/6/globalsurfski.com/httpd.www/wp-content/themes/gonzo/single.php on line 57 Warning: A non-numeric value encountered in /customers/d/a/6/globalsurfski.com/httpd.www/wp-content/themes/gonzo/single.php on line 58

Canada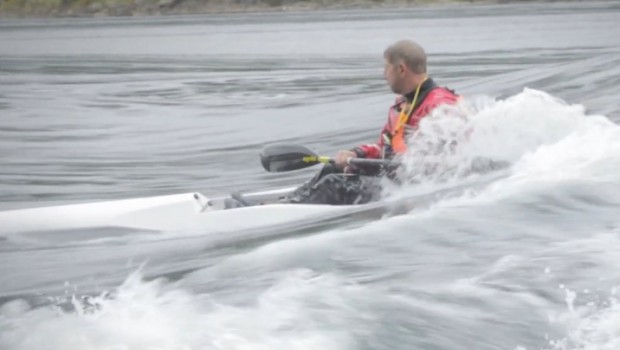 Published on August 20th, 2014 | by Peter Svensson
0
Surfski in Skookumchuck Tidal Rapids
I have seen many videos before on sea kayakers paddling in tidal races. One of the most famous tidal race is the Skookumchuck in Canada. Bob Putnam from Deep Cove Kayaks used his Epic V8 in the tidal rapids. A different way of paddling.
"I had been wanting to take the Epic V8 surfski to the Skookumchuk Tidal Rapids for the past few years and finally decided to make it happen. Having paddled there twice before in a sea kayak, the experience was always filled with anxiety as my eskimo roll is terrible. Edited out of the video are the multiple swims where the surfski was ripped out from beneath me. In a sea kayak a swim at Skook is an ordeal, but in the V8 a remount is relatively easy in comparison. You certainly need solid remount skills in challenging conditions, but once on the wave the V8 performed like a champ was really fun."
A lot is going on in Canada at the moment. This weekend is the inaugural Canadian Championships coming up.