Warning: A non-numeric value encountered in /customers/d/a/6/globalsurfski.com/httpd.www/wp-content/themes/gonzo/single.php on line 52 Warning: A non-numeric value encountered in /customers/d/a/6/globalsurfski.com/httpd.www/wp-content/themes/gonzo/single.php on line 53 Warning: A non-numeric value encountered in /customers/d/a/6/globalsurfski.com/httpd.www/wp-content/themes/gonzo/single.php on line 54 Warning: A non-numeric value encountered in /customers/d/a/6/globalsurfski.com/httpd.www/wp-content/themes/gonzo/single.php on line 55 Warning: A non-numeric value encountered in /customers/d/a/6/globalsurfski.com/httpd.www/wp-content/themes/gonzo/single.php on line 56 Warning: A non-numeric value encountered in /customers/d/a/6/globalsurfski.com/httpd.www/wp-content/themes/gonzo/single.php on line 57 Warning: A non-numeric value encountered in /customers/d/a/6/globalsurfski.com/httpd.www/wp-content/themes/gonzo/single.php on line 58

News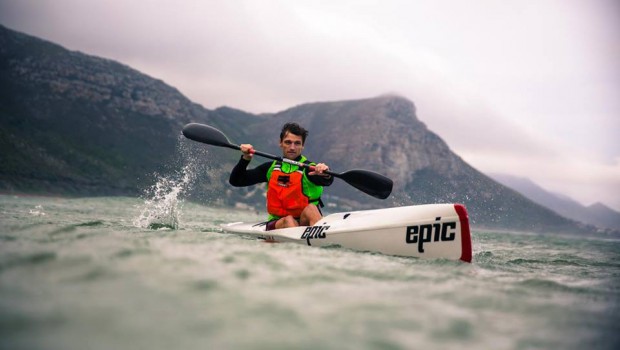 Published on June 4th, 2015 | by Peter Svensson
0
Jasper Mocke joins Epic Kayaks
A lot of things is going on in the surfski world. A month ago Oscar Chalupsky resigned from his position at Epic Kayaks and continued to Nelo as the new CEO of Nelo surfski. A couple of days ago Epic Kayaks annonunced that Jasper Mocke will join them as a team paddler and also be their new brand ambassador. Two very interesting changes that took most of the surfski world by surprise. I have asked Jasper a couple of questions about his new role at Epic Kayaks.   
Congratulations to your new job at Epic Kayaks & Paddles. I guess not many could see this coming? Was it a hard decision when the offer came?
Thank you. Yes it was a hard decision especially as I have had a long and successful relationship with Fenn Kayaks. I was involved in discussions with both companies for a while to make the move as easy as possible. I'm grateful to Fenn for releasing me and I'm proud of the great moments we had together.
As global brand ambassador, I guess you will get more bonus points on your airline? How much will you be travelling?
Haha yes, I will be but surprisingly not much more than I have done in the past.
What will be your main focus and biggest challenges in your new role?
My main focus for now is still to race at the top level. In addition to that I will assist Epic in keeping the high performance image they have and also bring more adventure and innovation. We'll do this through expeditions and coaching.
What are you main surfski racing goals this year?
I would like to defend my title as the World Surfski Series champion and win the ICF world champs.
You have also been very successful in Kayak Marathon. According to the news bulletin you will be racing in the Epic Surfski Team as well as competing in ICF sprint kayaking. Are you also focusing on the SA marathon and the sprint team? It is a olympic year next year…
Hank and I would also like to defend our k2 world marathon title but first we have to make the South African team which is quite hard! We will also be going to the SA sprint trial in two weeks so let's chat after that. With such strong local competition you can only go one step at a time but yes, going to Olympics next year would be great.
You are also involved in Mocke Paddling. Will your new jobb affect your engagement in Mocke Paddling?
Well I'll never be able to get away from Mocke! Mocke Paddling is happy about my move and are excited for the brand to grow with my role in Epic. Mocke has been closely associated with Fenn Kayaks for a long time and its cool to change the perception and show that Mocke is a global market leader in paddling apparel not specifically aligned with any boat manufacturer.
You will paddle the V14. What is your first impressions of the V14?
It is actually quite a low volume boat, contrary to what I thought, making it great for smaller conditions too. The bailer system is revolutionary and it has a very sensitive steering system.

I know you are interested in kayak/surfski design and improvements. Will we see a new surfski model from Epic Kayaks built from your ideas? Yes I'm definitely interested and I will be working with Greg (Barton) on new designs. But I think I'll learn a lot more from him before giving any advice! I mean with Hank, Clint and Matt you've got quite a wealth of knowledge. I think the unique thing about me is that I'm smaller than other athletes so that comes with some different needs.
Then finally, will we see you at the Seamasters in Sweden on the 23rd of August?
Well you actually might. Its week before Nelo Summer Challenge so lets see what happens.
That sound great! Thanks a lot Jasper! Good luck with your new career and happy racing!
//Peter
All photos used by permission. Credit to Alan van Gysen / AVG Photos